Yes, we'll be open for regular business hours on Monday the 12th of October…and we'll be looking out for you!!!!
---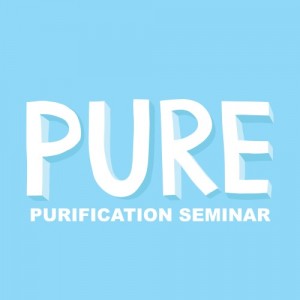 PURE: A Purification Seminar
It's coming up Monday, October 19th at 6:45 pm.
We are hosting Pure: A Purification Seminar. This is an informational seminar that focuses on showing community members how they can safely cleanse their body and reset their system to regain natural health and wellness.
"Many have told me that they've heard of cleanses and have always wanted to try one, but did not know where to start and have asked me what cleanses are safe. I want to answer these types of questions for the entire community!" Says Dr. Cox when asked about the upcoming event and why it is so valuable.
Our current patients are excited to hear tips and learn more about cleansing safely. All members of the community are invited to attend and learn!
---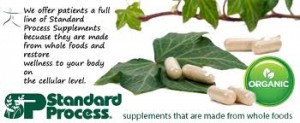 October is Purification and Detox month!!!

Feel that cooler weather? Did you know that on an atomic level, all of nature is changing and preparing for the next season? And aren't you a part of nature too? Then on an unseen level, you too are naturally preparing yourself for the changing season. Spring and Fall are the best times to cleanse your body and get it ready for the upcoming winter months. This is the time your body is naturally programmed to release toxins and prepare itself anew. We look at the act of detoxification seriously, and hope you will too! Be sure to come to the Purification seminar and get ready to shed a few pounds and feel so good!!
And all month receive 20% OFF all Standard Process detox products! Sign up for info on the upcoming seminar on effective detoxing!
---

Our quarterly Referral Dinner is coming up on Thursday, October 29th!  If you have referred a friend or family to Life Aligned Wellness Center within the last few months, expect to receive your invitation soon!  This is one of our favorite events as it allows us to honor you!  Your trust in us is so appreciated and we want you to know that…pun intended…You are the Backbone of our clinic:))
---
MONTHLY MEDITATION FOR A BETTER LIFE
Dealing With Adversity
No one can avoid adversity in human life.
We need inner methods for responding constructively to life's challenges and cultivating peaceful habits of mind. Buddhist training the mind instructions, known as Lojong, contain such inner methods of transformation.
Finally, every experience of life can become part of our path to freedom and enlightenment for the benefit of all.
Our Guest Speaker: Gen Kelsang Lingpur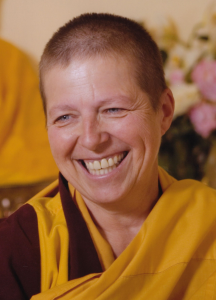 Gen Kelsang Lingpur has served as Principal Teacher at Kadampa Meditation Center Arizona here in Tucson since 2002 and has been studying and practicing Buddhism for over 20 years. She is a direct disciple of the internationally recognized Buddhist master Geshe Kelsang Gyatso, author of 22 books and founder of the New Kadampa Tradition with 250 centers and over 1000 branches worldwide.
Who: All who are interested in experiencing more happiness!
Where: Life Aligned Wellness Center 7290 E. Broadway #178
When: Monday, October 26th from 6:30—8:00pm
Please call or sign up to register ASAP as we only have room for 20 guests!
---
Health Tip of the Week
Yoga Helps Arthritis
Exercise of all kinds works wonders on the human body. The Journal of Rheumatology finds that people with arthritis who practice yoga can reap impressive physical and mental benefits. Those who practiced yoga three times a week had an improvement in pain levels, energy, mood and physical health compared to the group that didn't do yoga-and the effects lasted even nine months later! "There is a myth that says if you have arthritis, the good thing to do is to rest your joints," says Dr. Clifton O. Bingham III, associate professor of medicine at John Hopkins University of Medicine. "I think the study is more evidence….that's not true."
Nighttime Caffeine?
It's no secret that drinking caffeinated drinks in the evening can disrupt sleep. The University of Colorado Boulder and the Medical Research Council's Laboratory of Molecular Biology in Cambridge, England report that for the first time, evening caffeine delays the internal circadian clocks that tells us when to get ready for sleep and when to prepare to wake up. The research showed the amount of caffeine in a double espresso induced a 40-minute phase delay in the 24-hour human biologic clock. The study also showed how caffeine impacts "cellular timekeeping."
What Is The 3rd Leading Cause Of Death?
1999 was the first year the Institute of Medicine included medical error in its annual report. Many doctors have begun to take note of the startling statistic that medical error is the third leading cause of preventable death in the United States. In 2013, the number was well over 200,000* deaths and it is expected to skyrocket this year because the study is including "delays in diagnosis" errors that result in death. Dr. Carol Gunn, MD, author of Medical Errors: The Silent Killers in Medicine, is outraged that so little progress has been made and so few resources are committed to reducing the third leading cause of death in the United States. She wonders why more patients, families and physicians do not share her anger. She has put forth several ways that errors can be reduced. The first is that the medical community needs to change its culture about reporting errors and having accountability to fellow practitioners. Ignoring mistakes and simply moving on is the normal response and must be changed if the tide of deaths from errors is going to change. Patients must also be free to share their experience of medical errors. Currently, many hospitals utilize their deep pockets to silence patients or family members who try and speak out over errors. *Medical error is responsible for more death than firearms, illicit drugs, and alcohol combined.