UltraSlim® Body Contouring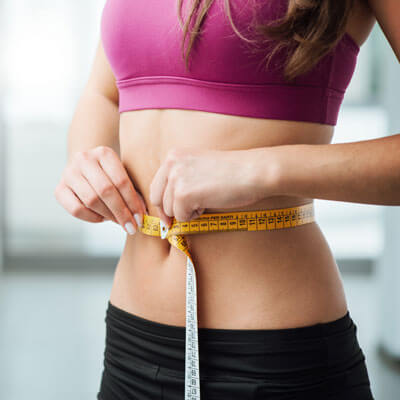 Have you tried everything to slim down but haven't had success? Are you frustrated that your clothes don't fit anymore? Maybe you've tried diet after diet, but haven't gotten the results you wanted. At Life Aligned Wellness Center, we are pleased to offer UltraSlim body contouring.
What Is It?
UltraSlim is the only device for immediate fat loss without dieting, exercise, drugs, or invasive surgery. As the only FDA-cleared technology that will guarantee two inches of fat loss within 30 minutes, UltraSlim gets incredible results. According to Dr. Cox, some people will lose more inches over the next couple of days.
"I'm delighted to offer this technology, which can help our weight loss patients get even better results in a more efficient manner," he said.
How Does It Work?
UltraSlim is unlike other body contouring technology that can leave unsightly "shark bites." This service uses photonic technology to excite the inside of the fat cells to essentially speed up metabolism. UltraSlim increases how the fat cells metabolize sugar, and the fat cells can then shrink down to their normal size. With this highly effective therapy, you're not damaging or destroying cells of the body. There are no associated side effects.
When patients use the UltraSlim technology in combination with the Activate Metabolics Program, they see their body transform rapidly. Both technologies can be done independently, but when used together can yield exponentially increased results.
Patients also develop knowledge and habits to sustain weight loss for the rest of their life.
Who Are the Best Candidates?
Most of our patients seeking the UltraSlim service are women 40 and over. The ideal candidate for this service is a person who wants an efficient way to kick-start their weight loss journey and see immediate results. They finally have the idea that they need a custom real food approach, and they're ready to make a change.
The results are INCREDIBLY motivating!
Take That First Step Toward a Trimmer, Healthier You
You don't have to live with being 20-40 pounds overweight, or resign yourself to experiencing health issues that your parents did due to being overweight. You can be happy with how you feel and how your clothes fit. You can have more energy to play with your kids and to be the best version of yourself.
Contact us today to book an appointment!

UltraSlim® Body Sculpting | (520) 731-9595