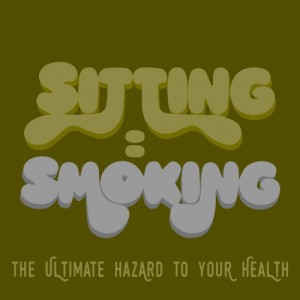 Sitting = Smoking
We will be hosting an informative lecture on the health perils of prolonged sitting. Did you know that 'sitting' is considered to be the new smoking?!  There is an increased risk of diabetes, heart disease and obesity that comes from sitting all day.  To learn more about how you can avoid putting yourself at risk, join us on April 21st at 7pm at LAWC! Get up and Move!!!

---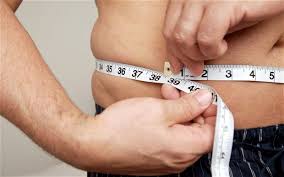 Launching the Lifetime Fat Loss Center!!
Although Dr. Cox has had training on weight loss as a healthcare practitioner, he has never really found a long-lasting solution for his patients' weight issues that creates FAST WEIGHT LOSS, and then follows up with the plan to KEEP THE WEIGHT OFF…until now!
He wanted to find a LONG TERM solution that would give the CONTROL back to the patient…and we've done JUST THAT! We GUARANTEE your results, and we stand beside you and guide you through the entire process!
Now Dr. Cox wants to personally invite you for a complimentary consultation to learn more about this new technology, and how it can be your LAST stop on the journey to a healthier weight, and a happier YOU!
Are you ready to get rid of those extra pounds once and for ALL?
We will be holding informational nights on
April 25th and May 5th at

7pm

.
  The lecture is called
"America's Epidemic"
.  Follow this link to learn more and call or come by the office to get signed up! There are only 18 spots, so reserve
Yours
now!!
---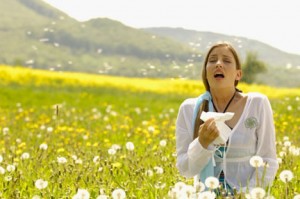 Got Allergies?
Those beautiful yellow Palo Verde trees are in full bloom and so are seasonal allergies! But you don't have to load up on OTC meds that leave you drowsy or whacked out feeling. We have the natural products to not only manage your symptoms but to find resolution for you too!  Stop in and see how we can help!
---
HealthTip of the Week
Chronic Fatigue An Issue?
12T is involved with providing the primary nerve supply from the control centers in the brain to the Bladder. Disturbed function of the bladder is commonly found to be a contributing factor in both increased/decreased urination and may also raise the risk of bladder infections. Structurally, this area affects the diaphragm and is related to chronic fatigue problems.
Causes of Chronic Fatigue
Paraphrasing the Mayo Clinic website:
Scientists don't know exactly what causes chronic fatigue syndrome. It may be a combination of factors that affect people who were born with a predisposition for the disorder. Some of the factors may be:
• Viral infections. Because some people develop chronic fatigue syndrome after having a viral infection, researchers have wondered if some viruses might trigger the disorder. No conclusive link has yet been found.
• Immune system problems. The immune systems of people who have chronic fatigue syndrome appear to be impaired slightly, but it's unclear if this impairment actually causes the disorder.
• Hormonal imbalances. People who have chronic fatigue syndrome also sometimes experience abnormal blood levels of hormones produced in the hypothalamus, pituitary gland or adrenal glands. But the significance of these abnormalities is still unknown.
So, they don't know…period.
Here's where the nerve system and chiropractic fit in and make sense…for an answer, see the Bottom Line below:
The Bottom Line…The Bottom Line…The Bottom Line…
What if stress on the diaphragm puts tension on the last ribs (the so-called floating ribs) which, in turn, cause the 12th Thoracic (see Spotlight above) to move slightly forward and out of its normal position? Then, this may cause the diaphragm to remain in a compromised state, and in so doing, reduces your ability to take a deep breath. Not putting enough oxygen in the blood leads to fatigue (it's why we yawn). So what if…correcting the T12 relaxes the diaphragm?