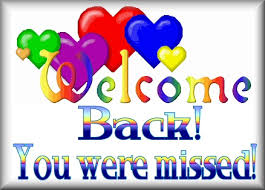 Yayyyy, Dr. Cox is feeling better!! Be sure to give him a BIG HUG because hey, it never hurts:)))
---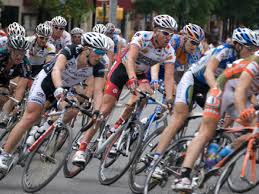 El Tour de Tucson is this Saturday, November 21st! 
If you are going to be out and about around Tucson, please advised that there will be some road closures! If you follow this link, you can learn the areas to avoid:) If you find yourself stuck in traffic anyway….use the time as "An opportunity to practice patience!"
---
Seasons Greetings!
The holiday season is once again upon us!  We all know this is a time where we honor our love and appreciation for those that we care about most – our friends and families.
As part of the family at Life Aligned Wellness Center, one of the many benefits available to you is the opportunity to give the "Gift of Health" to a loved one.  Once a year we make it easy for our family to reach out to the ones they love and give them a complete spinal and nervous system evaluation at no charge.  This is the opportunity for them to have the "Life Aligned Wellness Center Experience" that we all have come to love.  By doing this it helps us fulfill our mission to help the people in our community experience a better quality of life.  One filled with love, vitality, fun, excitement, encouragement, and connectedness.  This evaluation will give them vital information about how their body is coping with the many stresses of life and ultimately how to improve their quality of life.  The visit will include everything that we do; Consultations, Exam, X-rays (if needed), and 2 adjustments.  In other words, "the whole ball of wax."
By giving this gift to a family member or loved one, it will ensure that they will be getting the greatest opportunity to recover lost health and experience a better quality of life.  If there are other people in your life that you would like to help, we will have additional invitations available at the front desk. This Special will only run from November 23rd through December 31st…so get yours today!
 Please take this opportunity to make this holiday season better for your loved ones by giving the 'Gift of Health.'
 We thank each of you for sharing your lives with us and joining in our mission of helping make Tucson a healthier place to live and grow.
 Seasons Greetings,
Your Family at Life Aligned Wellness Center,
Dr. Cox, Idalia, Dianna, and Victoria
---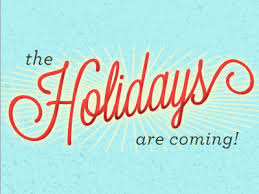 These will be our Holiday Hours:
Thanksgiving:  Closing at 

12:30

 on the 25th and all day on the 26th.
Christmas:  Closing at 

11:00

 on the 24th and all day on the 25th.
New Years:  Regular hours
Please mark your calendars!
---
Health Tip of the Week
Feeding your hunger for information about your health.
Unknown cause? Recently there has been more attention brought to sub-clinical causes of pain in the body. Sub-clinical means a hidden or undiscovered problem. These problems can be bacteria, fungus or virus that are "hiding out" in tissues that refer pain to other parts of the body. For example, tooth or gum problems can often be associated with lower shoulder or elbow pain. The gall bladder refers pain to the right shoulder! The most important step you can take is to be healthy and don't forget to make sure your nervous system is functioning at 100% to keep you well and respond to the world we live in.
Unknown Cause?
Sleeping Pills & Hay Fever Experts have issued a warning against the use of hay-fever tablets and sleeping aids purchased from shops as they can increase the risk of Alzheimer's. The alarm comes after a study found that some sleeping aids and anti-allergy pills all belong to a family of medication which feature blocking effects on the nervous system. The study claims that exposure to these 'anticholinergic' drugs raises the likelihood of developing Alzheimer's and other forms of dementia. The scientists warn that anticholinergic drugs block a nervous system chemical transmitter called acetylcholine, leading to side effects that may include drowsiness, blurred vision and poor memory.
Wellness Sells
Americans are on a quest to feel good and get healthier, and almost every kind of retailer can jump on the wellness wagon, according to WSL Strategic Retail, which has been studying the trend over the past decade. That trend, WSL predicts, could lead to farmers' markets in malls, more yoga studios in suburban shopper centers, and other changes that will effect the retail industry. The survey found that while 53 percent feel that buying healthy products is more expensive, 46 percent said the added expense is worth paying. The definition of "what health care is and what staying well is all about" has become so broad that it presents threats for traditional health retailers, such as drugstores, as well as opportunities for retailers not previously identified as being in the health industry, Corlett said. "The new treatments and new choices are posing terrific threats to companies who rely on the health care aisle — the drugstores, and Wal-Marts and Targets — because people are finding alternatives that are outside of the aisle," Corlett said. Some of those alternatives are massages, yoga and alternative medicine, including folk remedies. What is interesting is that "wellness" has no firm meaning to the public other than "not sick and getting better." Remember, health comes from the inside out, not the outside in!