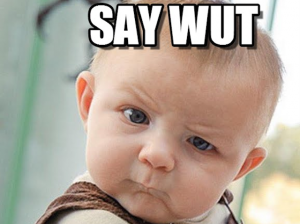 Dr. Cox is Having Surgery!
That's correct!  Dr. Cox is having surgery.
Many of our practice members are not aware that Dr. Cox has lost virtually all of his hearing in his right ear and about 30% in his left ear.  Most of this hearing loss was due to listening to loud music in his younger years.  "If it's too loud, you're too old", right?  Well, it's time to "pay the piper".
The surgery will remove and replace one of the bones in the ear.  As a result, he will potentially regain up to 80% of the hearing in his right ear!!  For him, that will change every conversation that he has!
How does this effect Life Aligned Wellness Center?  The surgery is planned for Thursday, Sept 1st and will take about 3 weeks to fully recover to normal daily activities.  During this time the only restrictions are that he cannot lift more than 10 lbs. and cannot bend over.  Sooooooo, what do the next few weeks look like?  Here is the plan:
Week 1:  August 29 – September 1
–  Normal hours Monday, Tuesday and Wednesday
–  Closed all day on Thursday (actual surgery day)
Week 2:  September 5 – 8
–  Closed the entire Labor Day week
Week 3:  September 12 – 15
–  Opening later on Monday!
–  Monday  Adjusting hours:  12-1 and 4:30-6
–  Tuesday, Wednesday and Thursday:  Regular hours
–  Dr. Chad Hawk will be covering all of the adjusting hours throughout the week!  Dr. Hawk has covered for Dr. Cox in the past.  We are excited for him to join us once again!
–  Dr. Cox will be in the office regular hours handling consultations only.  No adjusting for him.
Week 4:  September 19 – 22
–  Open regular hours with minor adaptions.  Dr. Cox will not be able to help our practice members sit up and turn over (our team will help if you need it) and will only be using instrument adjusting techniques (the "clicky" thing).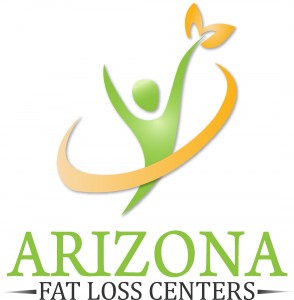 America's Epidemic:  Understanding the Weight Loss Problem in America
Struggling with losing weight?  Tired of all the "fad" diets that work for a little bit and then you gain all the weight back "plus" more?  Join us for this evening of clarity to solve your weight loss struggles!
Where:  Arizona Fat Loss Center, 7290 E. Broadway Blvd. #178
When:  Monday, September 12th at 7:00pm
Register here: https://www.facebook.com/events/635549246607748/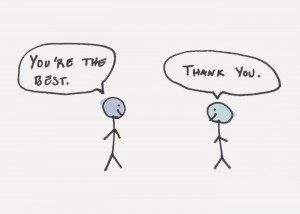 New Referral Program
In an ever present effort to exceed your expectations, we have completely re-vamped your Referral Program.
It is an honor every time that you put your trust in our hands, to take care of the loved ones in your life. We don't take that lightly, our team has come up with a list of ways to acknowledge your willingness to share our message of a better life, every time you send someone our way.
Wait to see what we have come up with!  (Hint:  If you have referred someone to the office since May, keep your eyes on your mailbox!)

The Essentials of Simplicity:  Making Room for What Matters Most
The Essentials of Simplicity is about opening your eyes to the possibilities of your life, gaining the freedom you are looking for and creating the inspiring relationships that we all need and want.  In the program we cover topics such as:
Discovering the Real You
How to Get Clear on What You Want
Why Does Life Feel so Unfulfilling?
Taking Action in Your Life
Is This All There Is?
Celebrating You and Your Journey
Join us for the Essential of Simplicity program, on Saturday, September 17th and walk away more certain about who you are, what you want and what action steps you'll need to take to move your life in the direction that you desire.  The Essentials of Simplicity is often the first step taken in the journey of Making Room for What Matters Most.
Registration information coming soon!!!!
Check out the info on www.PracticeSimplicity.org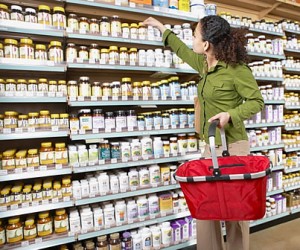 What 2 Supplements Should Everyone Be Taking?
1.  Whole Food Multivitamin/Multimineral
references: http://articles.mercola.com/sites/articles/archive/2015/03/09/multivitamin-mineral-supplements.aspx
2.  Omega 3 fatty Acids
references:  http://articles.mercola.com/omega-3.aspx
We are now carrying a NEW whole food, vegetarian multivitamin/multimineral!!  Be sure to stop by the front desk and check out the NEW Auto-Ship options we now have available for your foundational supplement needs!

Understanding Osteoporosis
Thursday, September 22nd at 6:45pm
Register here: https://www.facebook.com/events/549280738602364/
ALS Walk
Saturday, September 24th at 8:00am at Reid Park
More info here:  http://web.alsa.org/site/TR?fr_id=11972&pg=entry#.V7yjq_krKUk
Arizona Fat Loss Center
Sponsoring the LGBT Wedding Expo
Sunday, September 25th  11:30-4
More Info Here:  https://www.facebook.com/events/780374825349796/
Fall Detox and Purification Info Night
Thursday, September 29th at 6:45pm
More info to come!