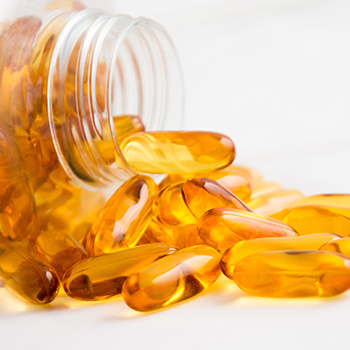 Vitamin D plays an important role in overall health, so getting a sufficient amount is crucial. Unfortunately, between 40 and 80% of American adults have a vitamin D deficiency.
Bones and Skeletal System

Vitamin D is critical for healthy bones. Vitamin D deficiency can lead to osteomalacia, osteopenia and osteoporosis, which are all conditions that weaken the bones.

Mood Disorders and Cognitive Function

Certain mood disorders, depression, anxiety and insomnia have all been linked to vitamin D deficiency. Vitamin D affects cognitive function as well: study participants with insufficient vitamin D performed lower on standardized tests, exhibited poor decision-making skills and had difficulty with tasks requiring focus and attention. Research has also correlated low levels of vitamin D with schizophrenia.

Disease

Vitamin D helps control inflammation in the body, so insufficient vitamin D is associated with certain autoimmune conditions, such as MS, rheumatoid arthritis and many digestive issues, including IBS.

Since vitamin D helps regulate blood sugar and insulin secretion, a vitamin D deficiency may contribute to the development of type 2 diabetes symptoms.

Influencing cell replication and tumor growth is an important part of vitamin D's job.

Because vitamin D contributes to the ability of cells to die when they should, a deficiency in vitamin D has been linked with certain cancers-particularly breast, colon and prostate cancer.
Getting adequate vitamin D is important to your overall health. If you have questions about vitamin D supplements, be sure to ask next time we see you!