Your First Regenerative Medicine Appointment
What to Expect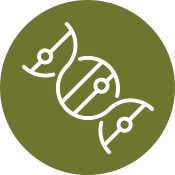 If you're coming to Life Aligned Wellness Center for regenerative services, it's important to know what you can expect.
Before Your Appointment
The first step is to fill out a health history form before your appointment. You will receive an email shortly after you make your appointment with a link to the electronic form. If you've had images of the area already taken, we will include an electronic records request form for you to complete as well.
At Your Appointment
You'll meet with our specially trained Nurse Practitioner to discuss your goals for care, health history, take your vitals and examination of the treatment area. We'll talk about your current concerns and whether we think you may be a candidate. Our Nurse Practitioner will verify whether regenerative therapy is right for you and make recommendations necessary to meet your goals. We'll check to see if your insurance will participate in your care and follow up with a phone call informing you of your coverage and options. You'll finally meet with our case manager to review all costs involved and schedule your injection appointment.
Each regenerative therapy session takes about an hour. Usually, one course is all that's necessary, though some may benefit from a second application.
Book Your Consultation Today
Are you interested in regenerative therapies? Contact Life Aligned Wellness Center today to schedule a consultation! We're open late for your convenience.

Regenerative Therapy Visit | (520) 731-9595