Regenerative Medicine in Tucson
Watch educator Chris Cox speak to a
patient about their success with the program.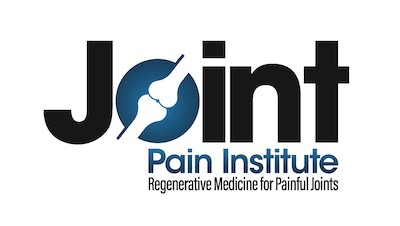 At Life Aligned Wellness Center, we are proud to partner with The Joint Pain Institute to provide safe, effective, regenerative medicine. These natural solutions activate your innate, self-healing mechanisms to assist in the repair and regeneration of damaged cells and tissues. Regenerative medicine is widely known as a safe, non-surgical option, with a history of beneficial results. There are virtually no "downsides" to worry about.
Why Regenerative Medicine?
When it comes to regenerative medicine, not all therapies are created equal. The Joint Pain Institute utilizes the regenerative affects derived from many different sources. This type of application can help to:
Reduce inflammation
Modulate the immune system
Secrete factors that regenerate tissue
All the therapies that they use always abide by stringent FDA and medical guidelines.
How It Works
Once you have been identified as a great candidate for a regenerative therapy, via a through history and complete examination by our Nurse Practitioner, we will refer you to the experts at The Joint Pain Institute. They will administer the appropriate product for you and your goals. During your appointment, they will likely apply the appropriate product to the problem area to help reduce inflammation and support the regenerative effects.
Unlike cortisone or other steroid injections, regenerative therapy is designed to stimulate your body's natural ability to regenerate and heal you-not just cover your symptoms. Our hope for patients is that through this treatment, you'll find pain relief without surgery, heal better, and have reconstruction promoted from within instead of the development of more damage.
Conditions Regenerative Medicine May Help
There is an array of conditions that may respond well to this therapy, including:
Achilles tendon problems
Ankle pain, foot pain and plantar fasciitis
Arthritis and osteoarthritis
Chronic back pain
Chronic neck pain
Disc degeneration
Elbow, wrist or hand pain
Knee injuries (meniscus, MCL, ACL, PCL, and LCL sprains or partial tears)
Hip pain or labral tears
Lower back pain, disc injuries and disc degeneration
Shoulder damage (rotator cuff, tendonitis and arthritis)
DISCOVER HOW WE CAN HELP
If you're interested in learning whether or not this therapy is ideal for you, we'd love to speak with you. Contact us today to book an appointment and get started-we look forward to learning more about your goals in health as we help you reach them.

FAQ
How long will it take to see results?
Because each condition and patient are unique, there is no guarantee of how quickly you will achieve results. While most patients report results within a few days, it may take 2 to 6 months.
Are there any side effects I should be aware of?
There have not been any reports of long-term adverse side effects. The side effects of regenerative cellular therapies are rare, and may include infection, minor bleeding at the treatment site and localized pain. These side effects typically last no more than a day.
Do donated tissue cells cause cancer or cause cancer to grow?
No. Many studies have been done to demonstrate the long-term safety of donated cells. According to studies, not only do they not multiply or grow cancer, but they are classified as anti-tumorogenic.
Is there an age limit for patients considering regenerative therapies?
No, patients of all ages could benefit from this therapy.
Do you use my own tissue cells?
There are therapies available that use your own tissue cells and those that utilize donated tissue, and even some that don't use either (synthetic). The Joint Pain Institute will work with you to determine the best option for you. We do have other regenerative products available and will discuss with you all of your options before any decision is made.
Will I have to miss work or activities?
For most patients, no downtime is necessary. If your job requires you to perform activities that could damage the tissue that was treated, you may need to avoid those activities. If you participate in a sport or activity that can cause trauma to the tissue being treated, we will ask you to refrain from that activity for 4-6 weeks.
How often will I need a procedure?
It depends on the size and the condition of the area that we are focusing on. For many degenerative joint conditions and soft tissue defects, some patients respond well with just one application, while others may benefit from a series. Either way, we will discuss all your options, the costs involved.  Many patients often feel a measurable improvement after one procedure.
Because treatments are condition-specific and patient-specific, the cost of treatment will vary from person to person. The cost is also determined by the number/volume of product used.  The Joint Pain Institute will provide you the expected fees upfront. No surprises, we promise!
Does my insurance cover regenerative therapies?
Possibly. The best way to know for sure to schedule a consultation to see which regenerative therapies are right for you and if your insurance will cover your treatment. During your consultation, we will discuss all of your options and the associated costs.
Will I require chiropractic and/or physical rehab afterward?
To help ensure that your treatment is successful, The Joint Pain Institute will give you a highly detailed booklet after your procedure. Mobility is a critical part of your recovery. We will make appropriate recommendations for you to enhance your overall results. We typically do recommend you get some assistance from a chiropractor and/or physical therapist.
Visit The Joint Pain Institute to learn more about Regenerative Therapies Tucson!

Regenerative Medicine Tucson AZ | (520) 731-9595