Spring Cleansing Workshop!!
We will be holding this timely event on Thursday, March 3rd at 6:30pm, right here at LAWC!
This event will focus on three different areas: kitchen, bathroom and body; going across the board discussing tips and techniques on how to cleanse these three areas for optimized health!  From body soaps, to cleaning products to body purification and nutritional material/tips, this event will ensure all members of the community are ready to start their season off in an amazing way!
Make plans now to join us!!
---
Seasonal Product-The Basics
The Basics are those products that help provide a solid nutritional foundation for everyone.  Over the years, in our experience, almost everyone needs some help getting to nutritional sufficiency.
 Whole Food Multi-Vitamin
Getting your nutrients through food has been shown to be the most effective way of meeting those daily needs. Whole food multivitamins can help to support a healthy diet. They're derived naturally from whole food sources, and can help meet your body's nutritional needs.
 Omega 3 Fatty Acids
 The human body can make most of the types of fats it needs from other fats or raw materials. This isn't the case for omega-3 fatty acids. These are essential fats – the body can't make them from scratch but must get them from food.
        Whole Food Multi-Vitamin                                              Omega 3 Fatty Acids
Juice Plus –   See the front desk, price varies             Krill Oil –      $ 36                                                          Standard Process Catalyn –      $ 12    
***Purchase one Whole Food Multi-Vitamin and receive 20% off one Krill Oil
---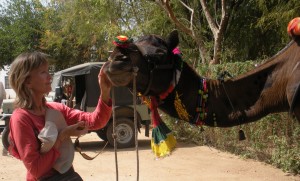 We have a new team member and her name is Susan! She is an acupuncturist and will be available on Tuesdays!
Susan has been in nursing for 30 plus years, primarily in critical care and was first exposed to acupuncture/Chinese medicine while on a cycling tour in China in the 1980's. Her training was completed at an accredited school in TCM (Traditional Chinese Medicine) and she holds a Masters degree in Acupuncture. She also has Diplomate status in acupuncture ( NCCAOM).
The WHO (World Health Organization)  recognizes the benefits of acupuncture towards treating many types of acute or chronic health conditions. It is also an excellent treatment modality towards maintaining one's health and wellness.
If you've never experienced acupuncture, what are you waiting for?! Stop by the front desk to get more info and to make your appointment.
 Susan is starting on MARCH 1st!!!! Get signed up and experience why Acupuncture is sooo amazing!!!
---
HealthTip of the Week
Aerobics Wins!
Aerobic training is the best mode of exercise for burning fat, according to Duke researchers who compared aerobic training, resistance training, and a combination of the two.
12-15-12 edition of the Journal of Applied Physiology
You Are What You Eat Re-Visited
The findings, published in the journal Aging Cell in December of 2012, showed that molecular changes to our genes, known as epigenetic marks, are driven mainly by aging but are also affected by what we eat.
The researchers looked for specific epigenetic modifications of the study subject's genes that have been associated with the earliest signs of the onset of bowel cancer.  Medically, bowel cancer is considered an age-related disease but it begs the question, "why in some and not in others?"
These epigenetic marks, known as DNA methylation, do not alter the genetic code but affect whether the genes are turned on or off. These methylation marks are transmitted when cells divide, and some have been associated with the development of cancer.  So, its not a cancer gene but rather whether or not that gene is activated and it appears to be activated by diet as well as environment.
Study subjects with higher vitamin D levels showed generally lower levels of methylation, and a similar effect was observed for selenium levels.  These findings are consistent with the known links between higher vitamin D and selenium and reduced bowel cancer risk.
The B vitamin folate is essential for health, but in this study, high folate status was associated with increased levels of epigenetic changes linked with bowel cancer. These findings are consistent with other findings that also suggest that excessive folate intakes may increase risk in some people.
Obesity was also found to be a risk factor for bowel cancer.
The Bottom Line…The Bottom Line…The Bottom Line…
The results of this study support the theory that aging can affect the how the environment influences the function of some genes and that these effects can be modified by diet composition and body fatness.  While not new, research proving that environment, diet, general health status, exercise (implied) and proper nerve function are impactful on one's ability to be truly healthy and alter whether or not an individual becomes susceptible to disease is always welcome.
---