---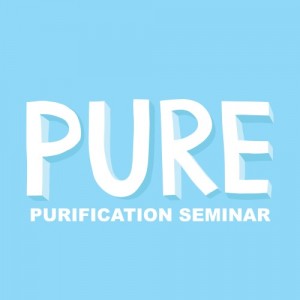 PURE: A Purification Seminar
It's coming this Monday, October 19th at 6:45 pm.
We are hosting Pure: A Purification Seminar. This is an informational seminar that focuses on showing community members how they can safely cleanse their body and reset their system to regain natural health and wellness.
"Many have told me that they've heard of cleanses and have always wanted to try one, but did not know where to start and have asked me what cleanses are safe. I want to answer these types of questions for the entire community!" Says Dr. Cox when asked about the upcoming event and why it is so valuable.
Our current patients are excited to hear tips and learn more about cleansing safely. All members of the community are invited to attend and learn!
---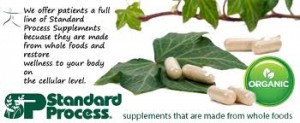 October is Purification and Detox month!!!

Feel that cooler weather? Did you know that on an atomic level, all of nature is changing and preparing for the next season? And aren't you a part of nature too? Then on an unseen level, you too are naturally preparing yourself for the changing season. Spring and Fall are the best times to cleanse your body and get it ready for the upcoming winter months. This is the time your body is naturally programmed to release toxins and prepare itself anew. We look at the act of detoxification seriously, and hope you will too! Be sure to come to the Purification seminar on Monday and pick up your detox kit while we have them on sale!!
All month receive 20% OFF all Standard Process detox products!

---
MONTHLY MEDITATION FOR A BETTER LIFE
Dealing With Adversity
No one can avoid adversity in human life.
We need inner methods for responding constructively to life's challenges and cultivating peaceful habits of mind. Buddhist training the mind instructions, known as Lojong, contain such inner methods of transformation.
Finally, every experience of life can become part of our path to freedom and enlightenment for the benefit of all.
Our Guest Speaker: Gen Kelsang Lingpur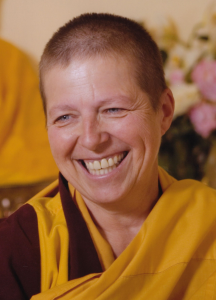 Gen Kelsang Lingpur has served as Principal Teacher at Kadampa Meditation Center Arizona here in Tucson since 2002 and has been studying and practicing Buddhism for over 20 years. She is a direct disciple of the internationally recognized Buddhist master Geshe Kelsang Gyatso, author of 22 books and founder of the New Kadampa Tradition with 250 centers and over 1000 branches worldwide.
Who: All who are interested in experiencing more happiness!
Where: Life Aligned Wellness Center 7290 E. Broadway #178
When: Monday, October 26th from 6:30—8:00pm
Please call or sign up to register ASAP as we only have room for 20 guests!
---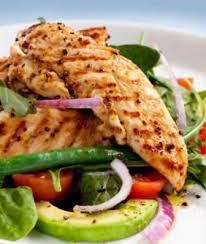 Our quarterly Referral Dinner is coming up on Thursday, October 29th!   We are sooo looking forward to getting to sit down and enjoy a great meal, great conversations and the opportunity to get to know you in a relaxed environment! We count heavily on word of mouth referrals and deeply appreciate your trust!

---
Health Tip of the Week
Violence and SSRI"S
SSRIs are selective serotonin reuptake inhibitors, a common and widely prescribed type of antidepressant. Swedish researchers examined nearly 900,000 individuals who were prescribed SSRIs and subsequent violent crimes from '06-'09. There was an overall increase in violent crime convictions associated with SSRIs. However, the younger the person using SSRIs, the greater the incident of violent crime. 15-24 year olds had the highest incidence followed by 25-34 year olds. The conclusion of the research study found that young people are more likely to commit violent crimes while taking SSRIs but further research is required.
How Good is Soap?
So called "antibacterial soaps" give the impression that they might be better at killing microbes than regular soap. The idea is that bacteria is bad so antibacterial soap must be good. But new research suggests that they don't actually do any more than regular old soap. A study in the Journal of Antimicrobial Chemotherapy found that hand cleaners laden with the antibiotic triclosan are no more effective than regular soap at killing germs. In fact, adverse effects of triclosan have been well documented. You are better off using regular soap than antibacterial soap.
Low-Fat Out
Families have been told for three decades to cut their risk of heart disease by avoiding fatty foods like meat, cheese and cream. But now scientists say the advice followed flawed trials – none had involved female patients – and "should never have been introduced". There is no direct link between fat intake and death from heart disease, they say. Writing in the British Medical Journal today, lead researcher Zoe Harcombe says: "If I were in charge of public health policy I would have three words (of advice), eat real food."
Heart specialists now say eating foods with natural fat such as nuts and fish could actually protect against cardiovascular disease. They say families should instead shun low-fat foods which are often packed with sugar and partly responsible for a spike in obesity rates. Researchers say existing diet advice followed tests on a small sample of unhealthy men from decades ago, none of which involved women. Responding to the British Medical Journal report, London-based consultant cardiologist Dr Aseem Malhotra said: "Current dietary guidelines are not helping the obesity problem and, to some degree, are contributing to it.