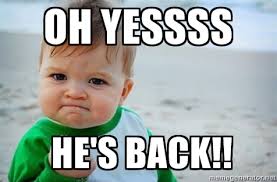 Let the Games Begin!!!
Dr. Cox is back and he's fresh from his relaxing trip to England and ready to rock and roll! He can't wait to hear all the good things you have to say about Dr. Hawk and to catch up on some much needed hugs:)!! So come on it and welcome the doc back!
---

For the month of August, we will be honoring our teachers with Teacher Referral Month! With school starting back, we want to celebrate All they do to educate and prepare our children for the future. Teachers are the back bone of our society and they deserve our appreciation.
Look for a special gift to give to the teachers in your life!
---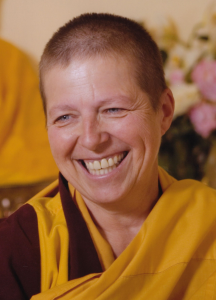 MONTHLY MEDITATION FOR A BETTER LIFE
Dealing With Adversity
No one can avoid adversity in human life.
We need inner methods for responding constructively to life's challenges and cultivating peaceful habits of mind. Buddhist training the mind instructions, known as Lojong, contain such inner methods of transformation.
Finally, every experience of life can become part of our path to freedom and enlightenment for the benefit of all.
Our Guest Speaker: Gen Kelsang Lingpur
Gen Kelsang Lingpur has served as Principal Teacher at Kadampa Meditation Center Arizona here in Tucson since 2002 and has been studying and practicing Buddhism for over 20 years. She is a direct disciple of the internationally recognized Buddhist master Geshe Kelsang Gyatso, author of 22 books and founder of the New Kadampa Tradition with 250 centers and over 1000 branches worldwide.
Who: All who are interested in experiencing more happiness!
Where: Life Aligned Wellness Center 7290 E. Broadway #178
When: Monday, August 17th from 6:30—8:00pm
Please call or sign up to register ASAP as we only have room for 20 guests!
---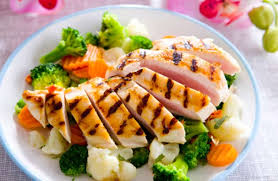 Our quarterly Referral Dinner is coming up on August 20th! So if you have sent a loved one to LAWC in the past three months, be on the lookout for your invitation! This is a way for us to personally Thank You for trusting us with their care!
---
HealthTip of the Week
Healthy Kids!
More and more proactive parents are taking their children to the chiropractor because they understand the value of prevention. Children are the largest growth demographic for the pharmaceutical industry with 1 in 4 kids in the U.S. taking prescription drugs for a chronic condition in 2009.
For more info, visit http://www.icpa4kids.com
Cut Healthcare Costs by Promoting Wellness
An article published earlier this year in USA Today found that the dollar talks even when it comes to growing one's health. According to the article, workers were more motivated to join and participate in work place wellness programs when there was a financial incentive. The report mentioned that, "Employees enrolled in workplace wellness programs report reduced personal healthcare costs, most commonly because of fitness center discounts and free preventative screenings…" Coming to your work place soon because here's the WOW factor for your employer: "Survey results show that employers who invest in wellness programs see increased employee retention, attendance, and productivity. The numbers show that medical costs improve "by an average of $3.27 and absenteeism costs improve by an average of $2.73 for every dollar spent on wellness." Thus far, large corporations have led the charge but it can't be long before literally every employer will want in on these cost savings and productivity enhancements. And, the employees not only loved it, they wanted even more by asking for more on site rather than on line services. While we're open to discussing this with your employer, we can never really know how we might be able to help in the work place until we put a pilot program together.
Something to think about. In the meantime, offer to share our weekly HealthTIPS!
The Bottom Line…The Bottom Line…The Bottom Line…
Finally, we are seeing common sense and common cents enter the health care arena and the workplace. The byproduct is improved health, well being and increased productivity and these are all win-win for the employer, the employee and their families. It is also the best way to reduce rising health care costs. Through proper nutrition, ergonomics and chiropractic services, we help employers ensure their employees are healthier, more productive, and working!