Niki, Exam Chiropractic Assistant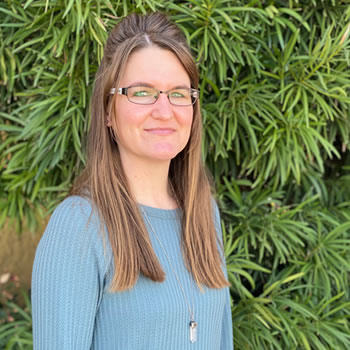 Before embarking on her new role at Life Aligned Wellness Center, Niki served as a massage therapist since 2007. Her experience includes a background in anatomy and physiology. She likes helping people feel better, naturally and holistically.
As a chiropractic exam assistant, Niki will be consulting alongside the doctors with new patients about their future care. During the exams, she will run a patient through different tests, measuring their nerve function. She also will talk about their overall health and any issues they may be experiencing such as physical, biochemical or physical stressors. Niki also performs re-exams for patients.
Helping Patients Be the Best Version of Themselves
I look forward to helping people through the process of bettering themselves-leading them, inspiring them and motivating them."
Niki wants to help patients get their lives closer to what they hope they would be.
Staying Active in Tucson
When she's not at the practice, Niki loves spending time with her husband and their two children. She also likes gardening, going on walks and hikes and exploring nature. Niki has been on her personal journey of healing and well-being. Through healthy eating and exercising, she aims to achieve higher levels of wellness.
Book an Appointment
Contact us today to schedule an appointment!

Niki, Exam Chiropractic Assistant | (520) 731-9595