Your First DNA-Based Weight Loss Appointment
Are you interested in a weight loss program that doesn't involve magic potions or other gimmicks that don't work? Our metabolic weight loss system may be ideal for you. Below, you can read about what to expect during your first visit and throughout the duration of your program.
Your Initial Consultation (virtual or in-person)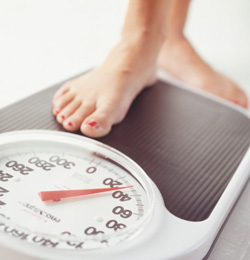 You'll start your process by taking a few minutes to tell us about you and your goals, by filling out a new patient history form.  (You'll find the link right down there.)
The initial consultation will be about 45 minutes. You'll meet with our Metabolic Coach and we'll gather some information about your current health status (including, if in-person, a body composition analysis scan).  The scan gives us details on your weight, body fat, hydration, bone and muscle mass, metabolic age, and your health and well-being risk factors.
But don't worry if you cannot do an in-person consult!  :)  For a virtual consult, our Metabolic Coaches are trained to make accurate assessments through a thorough history.  Armed with all of this info, they'll be able to make a recommendation that meets your needs and your goals!
NEW PATIENT PAPERWORK

Finally, we will discuss the program and payment options we offer. Most patients are eager to get started on their customized journey immediately.  If you are one of those people who are "fed up" and ready to dive into generating a lifetime of great health, we'll get you going that day!
More Detail with Your Metabolic Coach
Once you have your custom recommendations, our Metabolic Coach will go into detail about your recommended program, including time and financial investment. If you're ready to start, we'll do a DNA cheek swab test at the end of your first visit.
You'll receive your username and password to the Activate Metabolics App, a program guide, daily journal, supplements to support your body's return to better health, a body-weight scale and a food scale. As you start your program, you'll have regular coaching visits with us to mark your progress. You may have a shorter program lasting just three months. Our more extended programs run for a year or longer.
Creating a Community of Like-Minded People
You'll also be invited to special Metabolic Mastermind events at Life Aligned Wellness Center. These event often involve food prep ideas, food tastings, inspiration and most importantly, connection with others who are in the program.
Let's Improve Your Health
If you're sick of weight loss plans that don't deliver on their promises, we're here for you. Contact us today to learn more! We can set you up for a same-day appointment so that you don't have to wait to begin your journey.

Weight Loss First Visit | (520) 731-9595