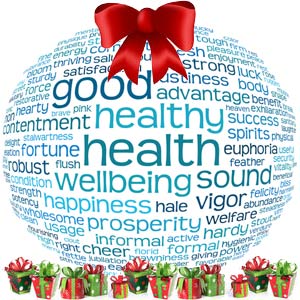 Giving a Gift That Can Be Meaningful Year Round
The holiday season is once again upon us!  We all know this is a time where we honor our love and appreciation for those that we care about most – our friends and families.
As part of the family at Life Aligned Wellness Center, one of the many benefits available to you is the opportunity to give the "Gift of Health" to a loved one.  Once a year we make it easy for our family to reach out to the ones they love and give them a complete spinal and nervous system evaluation for only $29.  This is the opportunity for them to have the "Life Aligned Wellness Center Experience" that we all have come to love.  By doing this it helps us fulfill our mission to help the people in our community experience a better quality of life.  One filled with love, vitality, fun, excitement, encouragement, and connectedness.  This evaluation will give them vital information about how their body is coping with the many stresses of life and ultimately how to improve their quality of life.  The visit will include everything that we do; Consultations, Exam, X-rays (if needed), and 2 adjustments.  In other words, "the whole ball of wax."
And you get All this for only $29!!!
By giving this gift to a family member or loved one, it will ensure that they will be getting the greatest opportunity to recover lost health and experience a better quality of life.  If there are other people in your life that you would like to help, we will have additional invitations available at the front desk. This Special will only run from November 23rd through December 31st…so get yours today!
 Please take this opportunity to make this holiday season better for your loved ones by giving the 'Gift of Health.'
 We thank each of you for sharing your lives with us and joining in our mission of helping make Tucson a healthier place to live and grow.
 Seasons Greetings,
Your Family at Life Aligned Wellness Center,
Dr. Cox, Idalia, Dianna, and Victoria
---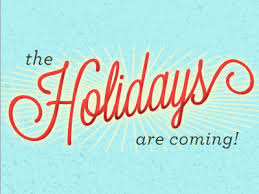 These will be our Holiday Hours:
Christmas:  Closing at 

11:00

 on the 24th and all day on the 25th.
New Years:  Regular hours
Please mark your calendars!
---
Health Tip of the Week
Feeding your hunger for information about your health.
The Aging Brain With aging comes memory decline. Dementia, Alzheimer's, mild cognitive impairment, these are just some common cognitive problems that arise with aging. Let's examine some of the other common effects of aging on the brain and nervous system. Memory loss, silent stroke, and vascular dementia are all contributing factors to "aging" of the brain. Being aware of these potential changes can help you prevent them. Staying physically active, eating a diet with plenty of veggies and avoiding processed foods, and keeping an inquisitive outlook on life can all help you maintain a brain that stays healthy and fit.
JEDI T-Cells
"JEDI T-cells provide an unprecedented technology to study, model and visualize immune responses and immunotherapies in ways that were never before possible, and this has the potential to revolutionize immunology research," said Brian D. Brown, BSc, PhD, Associate Professor of Genetics and Genomics Sciences at the Icahn School of Medicine at Mount Sinai. "Immunotherapy is considered one of the most important breakthroughs in cancer care in decades, but there is more research needed to improve its success in the clinic. The JEDI technology will be integral to this effort." One day it may be possible to "program" your own cells to fight off disease.
HRV and Fibromyalgia
Dysautonomia is a term used to express dysfunction in the autonomic nervous system. The autonomic nervous system (ANS) consists of two branches, the sympathetic, and the parasympathetic. The sympathetic nervous system prepares the body for fight or flight in stressful situations. It gives us superhuman powers in a fearful or dangerous situation, like being able to lift a car off someone who is trapped. Certain things take place, like the release of adrenaline, heart rate increasing, etc. The parasympathetic nervous system counterbalances the sympathetic nervous system. It calms the body, so we aren't stuck in fight or flight mode after the threat has dissipated. It is the parasympathetic nervous system that normalizes things after the threat is gone. It provides a check and balance system, so we can do everyday things, like digest food and sleep. Both branches of the autonomic nervous system work "automatically" to provide the body balance and well-being, homeostasis. Scientists have identified multiple abnormalities in fibromyalgia, including problems of the autonomic nervous system. Researchers can now use Heart Rate Variability (HRV) to chart depressed readings in patients with Fibromyalgia. Chiropractic adjustments have been proven to normalize HRV readings in many patients. If you or someone you know has Fibromyalgia, consider chiropractic care.
---
Just in time for Christmas…..follow the link to see what it looks like to have too much time on your hands:)