Janet Amokwaw, FNP-C
Medical Director, Regenerative Medicine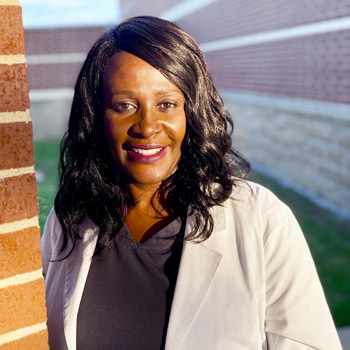 Providing compassionate healthcare for over 15 years, Janet is responsible for delivering cutting-edge, quality-of-life driven, regenerative medical services and products to our community at Life Aligned Wellness Center.
She began her service career as a nurse, where she provided patient support in an acute care hospital setting, with a special interest in pain management.
As her expertise grew, she had a desire to expand her knowledge, have more control over patient care and be able to serve her patients at a higher level. While working full time she completed her master's degree from Chamberlain University in Chicago and received her Family Nurse Practitioner degree. Since then, she has a special focus in regenerative medicine and pain management and loves seeing her patients improve their quality of life.
To me there isn't anything more rewarding than helping people overcome their pain and live their best life!"
In Her Spare Time
In her spare time, Janet enjoys spending time with her 2 children and shopping!
Book an Appointment
Contact us today to schedule an appointment!

Janet Amokwaw | (520) 731-9595