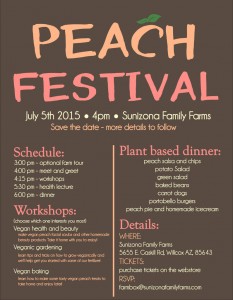 Yummmm Peach Season is HERE!!
Adults     — $25 each
Couples  — $40
children age 6 and under   —  free
Young people ages 7 – 16  —  $10
Sunizona Family Farms
---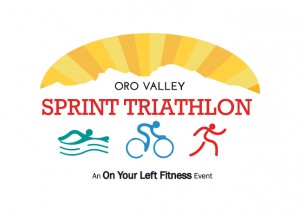 Oro Valley Sprint Triathlon-Spring into Tri
July 11th, 2015
---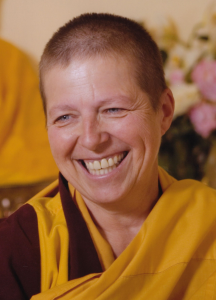 Ever wondered "Why Me?"  Join us for our Monthly Meditation lecture:
Understanding Karma
The law of karma is a special instance of the law of cause and effect. All our actions are causes and all our experiences are effects.
Understanding karma empowers us to actually take control of our life.
Our Guest Speaker: Gen Kelsang Lingpur
Gen Kelsang Lingpur has served as Principal Teacher at Kadampa Meditation Center Arizona here in Tucson since 2002 and has been studying and practicing Buddhism for over 20 years. She is a direct disciple of the internationally recognized Buddhist master Geshe Kelsang Gyatso, author of 22 books and founder of the New Kadampa Tradition with 250 centers and over 1000 branches worldwide.
Who: All who are interested in experiencing more happiness!
Where: Life Aligned Wellness Center 7290 E. Broadway #178
When: Monday, July 13th from 6:30—8:00pm
What: Join us for a short meditation followed by a teaching on the topic. Finishing with another short meditation.
Cost: Donations accepted
---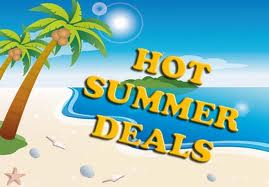 Hot Summer Deals!  NEXT WEEK ONLY!!  We will be having Crazy deals all week!  Be sure to check in to find out what's going on each day!  Products and service!!  Hint:  Check Facebook!  :)
You don't want to miss this- Get 'em while they're HOT!!!
---
Everything You Need To Know About Adrenal Fatigue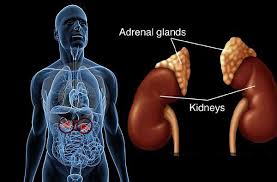 Your adrenal glands are key to your health.  Found at the top of the kidneys, these two glands are responsible for producing vital hormones, such as cortisol (your metabolism regulator) and aldosterone (controls blood pressure); and other nonessential hormones such as adrenaline (which helps you deal with stress).  As you can imagine, these glands must be working optimally so you can experience high energy levels, and overall health, well-being, and happiness.  If they're not, you will slowly begin to feel the negative impacts.  People often experience fatigue, weight gain, stress and/or have trouble concentrating and simply don't know why.
Please join us on July 23rd at 6:45pm to learn how adrenal fatigue may be affecting you.
---
Health Tip of the Week
 Sleep Disorders
 New York University School of Medicine's Richardo S. Osorio, and colleagues examined nearly 2,500 medical histories of people 55-90 years old. Analysis of the records showed that people with sleep breathing problems were diagnosed with mild cognitive impairment almost 10 years earlier than those without. They also discovered that people acquired Alzheimer's disease about 5 years earlier if they have sleep breathing problems.  Heavy snoring and sleep apnea are examples of common sleep breathing issues. The study authors warn, "the presence of (sleep disordered breathing) was associated with an earlier age of cognitive decline."
Exercise Boosts Brain
In a new study published in June 2015, researchers observed that adults 55-82 years old who had cardiorespiratory fitness (heart and lung) via treadmill tests had MRI evidence of structural integrity of white matter fiber bundles in the brain. White matter in the brain is areas of superhighways connecting different regions of the brain. It is postulated that exercise can help prevent cognitive disorders such as Alzheimer's disease and other neurodegenerative diseases.
Depression + Diabetes = Dementia
Depression and diabetes are known to be risk factors for the possibility of dementia later in life. However there has never been a clear link to the possible additive impact of both depression and diabetes further increasing the risk of dementia until now. A huge Danish study examined records of 2,454,532 adults over the age of 50 found that, "Depression and type-2 diabetes were independently associated with a greater risk for dementia, and the combined association of both exposures with the risk for all-cause dementia was stronger than the additive association." What does that mean? It means that you can be proactive and take steps to reduce the risk you have for dementia. Type-2 diabetes can be effectively managed by diet, nutrition, and exercise. And what do you know? Depression can be dramatically impacted by – you guessed it – diet, nutrition, and exercise! Not only that, but if you exercise and are not overweight, you are less likely to have sleep breathing problems. Now it is time for the icing on the cake. People who get adjusted tend to be: 1. Less depressed. 2. Decrease the risk of diabetes. 3. Make better food choices. 4. Sleep better. 5. And by having subluxations corrected, have a healthier functioning nervous system.
__________________________________________________________________________________________
Please Like and Share!  :)  It helps us help people suffer less!  :)
---