Tucson TriGirls start their "Easy Peasy Lemmon Squeezy" weekly ride up Mt. Lemmon on Saturday, June 27th. Ever wanted to climb Lemmon on a bike?  Here's your chance to do it with an amazing group!  No need to be a member.  Sag supported.  Each week a little further!  FB info page: 
https://www.facebook.com/events/589651494471880/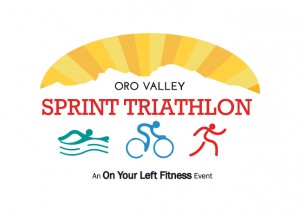 Oro Valley Sprint Triathlon-Spring into Tri
July 11th, 2015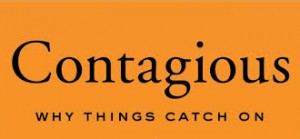 Health Tip of the week
Are You Contagious?
Are you known as someone who is infectious? Do you transmit your stuff to others? If you are kind to others, science can now "see" how it impacts those you are in contact with. Biological Psychiatry published an article about moral elevation-that warm-and-fuzzy-on-the-inside sensation you get when in the presence of true human goodness. The researchers have found why kindness is actually contagious. Viewing kind acts activates the sympathetic and parasympathetic nervous systems-a rare occurrence. Additionally, activity in the medial prefrontal cortex of the brain is noted. Viewing kindness creates kindness.
Researching Behavior
Observing our fellow humans is nothing new. We all do it, some of us better than others. What has changed significantly over the last 50 years is the implementation of technology to observe our behavior and actions. Clinical trials are being conducted in 5 major cities around the world: London, Johannesburg, Delhi, Hong Kong and Mexico City. They are vastly different cities with diverse cultures, and millions of people. Researchers are using functional MRI coupled with surface EMG to monitor stress response activation areas of the brain. Soon we will see how different and alike we are.
Taking Change To The World
Can a community change under chiropractic care? That has been one of the components of Epik Missions, a chiropractic mission's organization. Since 2007, a small group of chiropractors have traveled to Koforidua, Ghana located in West Africa. In this town of 70,000 an emphasis has been put on checking and adjusting school-aged children. 2-3 times each year for 10 days. The children are evaluated by the chiropractors and adjusted if subluxations are found. The results have been remarkable. The administrations of each school have been tracking absenteeism in their pupils for years. With the regional problems of malaria, poor nutrition, and child labor, the average number of days absent for each child during a school year was 27. Since implementing chiropractic care for the students, a remarkable change has happened. "Their sicknesses have almost ceased! We now have an average of 5 absences per child. And their test scores have dramatically increased. We are now placing over 80% of our children into secondary schools compared to 37% just 8 years ago," reports the head mistress of Nana Akawkuna, a school with over 1,400 primary aged children. In fact, all of the local schools are reporting similar changes in their student population. The region has risen from 15th to 3rd in the national rankings over the same time period. The Ministry of Education has awarded the Central Region, where these schools are located, Most Improved.