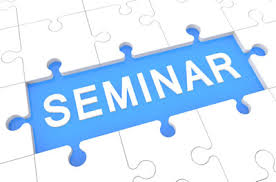 The office will be closing early on Thursday, August 27th so that Dr. Cox can teach a seminar in Denver, Colorado! Please make note of this in your calendar.
---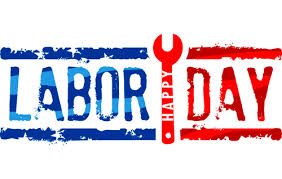 We will be closed on Monday, September 7th in observance of Labor Day.

Here are some quick, fun, facts about Labor Day-enjoy!
The first celebrated US Labor Day was on Tuesday, September 5, 1882 in New York City, planned by the Central Labor Union.
10,000 workers marched from City Hall all the way to 42nd Street and then met with their families in Wendel's Elm Park for a picnic, concert, and speeches.
Canada is said to have originated the idea of hosting a day honoring the labor movement. In 1872, they held a "Nine-Hour Movement" to show support for striking workers.
There is disagreement about who actually proposed Labor Day as a holiday. Some say it was Peter J. McGuire, who was the cofounder of the American Federation of Labor. Others believe that it was Matthew Maguire, a machinist.
Oregon was the first state to celebrate Labor Day as a legal holiday in 1887.
---
Please join us for the 46th TMC Saguaro National Park Labor Day 8-Miler and 5k Walk/Run!
Dr. Cox will be performing Free lower extremity injury checks, so be sure to stop by our tent and bring along a friend with you! This race is held on Monday, September 7th and the weather should be cooler by then:) Follow this link to get registered and make plans to stop by!!
http://www.azroadrunners.org/races/detail/saguaro
---

 Bang Head Here!!  Reducing stress workshop!
Ever feel like banging your head in frustration? Is stress stressing you out? Before you give yourself an injury, follow this link to see how you can learn how to deal with stress in a positive way. Did you know that stress can manifest itself in a wide range of physical ailments? Hmmmm, maybe there's a valid reason why you are suffering from whatever it is that's bugging you, but you can learn how to deal with life more positively. Follow this link to get registered and take control of your life!!
---
Health Tip of the Week
A New Fast Food
The old guard of fast food is finding their market share diminishing. They are losing ground to places that serve foods that serve non-GMO, hormone-free meats, and even locally sourced foods. Chefs from a two-Michelin-star restaurant in San Francisco and top 100 restaurants in the World are working on taking fast food to a new level by offering nutrient dense, remarkable tasting, amazing food at fast food prices. "We wanted it to be addictive," says Patterson, one of the chefs. "We want you to take a bite, and then another. We want it to be so good you desire it. We want food to be part of a healthy life for everyone," he further explains.
Citrus and Skin Cancer
The Journal of Clinical Oncology published the study of the increased risk of developing melanoma due to drinking orange juice and eating grapefruit coupled with sun exposure. The exact mechanism is unknown at this time. "Of course, we kind of want to balance the idea of any harmful effects…we know there are a lot of protective effects of citrus fruits and fruits in general…things like heart disease and other types of cancer risks," says Dr. Ryan Fields. Maybe the best solution is to avoid sunburns and eat a wide variety of fruits?
Long Chain Fatty Acids Important for Kids
Children, especially infants, have different nutritional requirements than adults. This may not be too surprising, but the importance of specific oils or fats is taking center stage in the discussion between breast milk and formula. Breast milk is considered the "nutritional gold standard" for infant feeding in early life and is relatively high in fat. Fat provides around half of the energy in beast milk. But in addition to energy, the higher levels of DHA (found in fish oils) help in the development of the CNS. In an infant, this is vital because humans have limited ability to produce it. DHA is necessary in the development of gray and white matter in the brain as well as the rods and cones of the retina in the eye during growth. Vaccenic acid, a naturally occurring trans fatty acid present in breast milk, has been shown to be important, together with other long chain fatty acids such as DHA in the prevention of the development of allergies in small children. Arachidonic acid (AA) is an important component of the brain, nerve tissue, lining of blood vessels, heart, liver, kidneys, and most organs. The World Health Organization stated, "There can be little doubt about the essentiality of DHA and AA for the brain." So make sure children have a diet full of healthy fats. It can only help them! And remember, breast is best for infants.