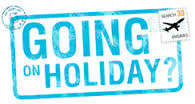 Dr. Cox is going on Holiday!
He'll be leaving on
Thursday, July 30th
and returning
Saturday Aug 8th
.  The longest time he has ever been away!  But don't worry!  Dr. Cox has arranged for a very special doc to cover the office on Monday, August 3 through Wednesday, August 5th!  We are honored to have Dr. Chad Hawk help serve your health and well being needs while Dr. Cox is away recharging his batteries!  Stay turned for more details!
---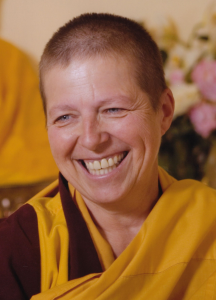 Ever wondered "Why Me?"  Join us for our Monthly Meditation lecture:
Understanding Karma
The law of karma is a special instance of the law of cause and effect. All our actions are causes and all our experiences are effects.
Understanding karma empowers us to actually take control of our life.
Our Guest Speaker: Gen Kelsang Lingpur
Gen Kelsang Lingpur has served as Principal Teacher at Kadampa Meditation Center Arizona here in Tucson since 2002 and has been studying and practicing Buddhism for over 20 years. She is a direct disciple of the internationally recognized Buddhist master Geshe Kelsang Gyatso, author of 22 books and founder of the New Kadampa Tradition with 250 centers and over 1000 branches worldwide.
Who: All who are interested in experiencing more happiness!
Where: Life Aligned Wellness Center 7290 E. Broadway #178
When: Monday, July 13th from 6:30—8:00pm
What: Join us for a short meditation followed by a teaching on the topic. Finishing with another short meditation.
Cost: Donations accepted
---

Tucson TriGirls continue with their 3rd week of "Easy Peasy Lemmon Squeezy" weekly ride up Mt. Lemmon, every Saturday. Ever wanted to climb Lemmon on a bike but needed support to do so?  Here's your chance to do it with an amazing group!  No need to be a member.  SAG supported.  Each week a little further!  FB info page: 
https://www.facebook.com/events/589651494471880/
---
Everything You Need To Know About Adrenal Fatigue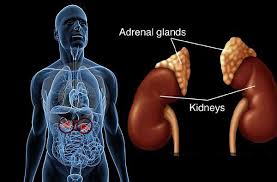 Your adrenal glands are key to your health.  Found at the top of the kidneys, these two glands are responsible for producing vital hormones, such as cortisol (your metabolism regulator) and aldosterone (controls blood pressure); and other nonessential hormones such as adrenaline (which helps you deal with stress).  As you can imagine, these glands must be working optimally so you can experience high energy levels, and overall health, well-being, and happiness.  If they're not, you will slowly begin to feel the negative impacts.  People often experience fatigue, weight gain, stress and/or have trouble concentrating and simply don't know why.
Please join us on July 23rd at 6:45pm to learn how adrenal fatigue may be affecting you.
UPDATE:  We have almost reached capacity!  Sign up ASAP to take the last couple of seats!
---
Health Tip of the Week
Your Immunity
As it turns out, your adult immune system is not necessarily inherited, but crafted, fashioned and acquired over your life. Cell, recently published a research article that examined the serologic differences between family members, including twins, and found that there was little relationship between your immune system and your parents or siblings. Rather, your immune system is built from your diet, health status, and past exposure to pathogens. In other words, it is vital to have a diet full of solid nutritionally dense foods, be exposed to a broad spectrum of germs, and a healthy nervous system to regulate it all.
What Percentage?
77% is how much of your immune system you can control. You are the arbiter of your immunity. Only 23% of your immune system is dependent on you genes and virtually impossible for you to alter. So what about autoimmune diseases? I thought they were genetic? There's no debate over whether or not autoimmune conditions have a genetic component. A variety of autoimmune conditions tend to be found throughout families. But with an increase in just about every autoimmune condition in the last few decades, genetics alone do not give us the answer.
A Gut Feeling About Immunity
The enteric nervous system is located in the gut. It is a distinct part of your nervous system that is separated from the autonomic (think automatic, the stuff you do that you don't think about) nervous system because it has it's own reflex response system. Remarkably, it can and does function independently of the brain and spinal cord and is often referred as the "second brain" in the body. Just as the brain's thoughts can influence your emotions, so can your enteric nervous system. And it can influence your emotions! The gut is the region in the body where the vast majority of bacteria reside in our body. Most are good bacteria that we require to live. But there are also billions of bacteria that we really don't need and must be kept in check. It is your enteric nervous system that plays a vital role in keeping these less than desirable bacteria in line. The enteric nervous system also helps ensure that the bacteria we partner with are supported. This symbiotic relationship is an important key to a healthy immune system. When out gut is out of balance for long periods of time, the opportunistic bacteria go wild and can actually hurt us and the "good" bacteria in the gut. Here is great news; adjustments have been shown to influence a healthy enteric nervous system. So get adjusted to stay healthy!