---
MONTHLY MEDITATION FOR HAPPINESS
The Power of Humility
Just as water cannot collect on mountain peaks, so good qualities and blessings cannot gather on the rocky peaks of pride.
If, instead, we maintain a humble, respectful attitude toward everyone, good qualities and inspiration will flow into our mind all the time,  like a stream flowing into a valley.
Learn how to cultivate the powerful mind of humility.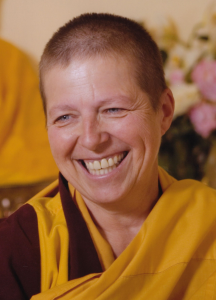 Our Guest Speaker: Gen Kelsang Lingpur
Gen Kelsang Lingpur has served as Principal Teacher at Kadampa Meditation Center Arizona here in Tucson since 2002 and has been studying and practicing Buddhism for over 20 years. She is a direct disciple of the internationally recognized Buddhist master Geshe Kelsang Gyatso, author of 22 books and founder of the New Kadampa Tradition with 250 centers and over 1000 branches worldwide.
Who: All who are interested in experiencing more happiness!
Where: Life Aligned Wellness Center 7290 E. Broadway #178
When: Monday, Sept 21st from 6:30—8:00pm
What: Join us for a short meditation followed by a teaching on the topic. Finishing with another short meditation.
---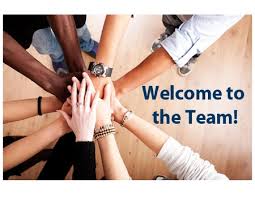 Welcome to Su! Su is our new female massage therapist! She will be available for massage all day on Wednesdays. Look for her and her magic hands around the office! Stop by the front desk to make your appointment!!
And if you haven't met Idalia yet, you are missing out! Idalia will be taking over for Heather in the exam room for part of the day and then you'll see her at the front desk too! Say "Hi" to Diana at the front desk also!!
Please join us in welcoming the new members to our LAWC family!!!
---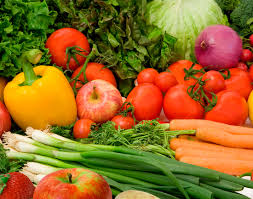 Have you heard about Sunizona Family Farms?
Well, they are famous for their Farmboxes, and you can pick yours up right here at LAWC on Tuesdays from 11-3!!! We're talking about fresh, veganically grown fruit and produce from right here in sunny Arizona. Did you know that store bought produce usually takes up to 2 weeks to make it to the store? At Sunizona, the fruit and veggies are picked when you order-usually a turn around time of just 24 hours!! Boy, it doesn't get much fresher than that! Check out this link to get signed up, shop and then since you're going to be here for to get checked anyway:), pick it up! How easy is that?
---
Health Tip of the Week
Drug Resistance
Tuberculosis and methicillin-resistant Staphylococcus aureus has become a growing threat to public health worldwide. The presence of these "immune" bacteria in wild animals in Africa is being attributed to human waste from near by villages. 40% of tested wildlife contained drug resistant E. Coli, including leopards, elephants, and crocodiles in northern Botswana. Multidrug resistance was most common in aquatic animals and those animals living near crowded villages. While most doctors believe that the prescription of medication to a human is a closed system impacting only that person, the evidence shows a more global impact.
Innate Defense
One of the "holy grails" in research is to find a way to activate the human's immune system. Researchers at the University of Miami are exploring ways to artificially jump-start the immune system, without vaccinations, so that a person's immune system is prepared for everything from the common cold to HIV. "We know that no drug can compete with our innate immunity and if we can tap into that defense system, we have a major breakthrough," says Paetro Solvinski, lead researcher. Incidentally, chiropractic agrees! There is no better method of self- protection than innate intelligence.
Breathing Your Way To Health
Breathing. It isn't something we often think about is it? Performance enhancement coach Ed Harrold is on a mission to help people breathe properly. He says most people are shallow breathers, or mouth breathers. His contention is that nasal breathing activates our diaphragm muscle, which is the muscle primarily responsible for pulling air into our lungs, presses down on our gastrointestinal organs and lowers our back, thus giving us better posture and improved digestion.He says it is nasal breathing is a very relaxing because it stimulates the parasympathetic autonomic nervous system that is responsible for resting and digesting, whereas mouth breathing stimulates the sympathetic nervous system which elevates the heart rate and activates the fight or flight response.Most chiropractic patients notice a change in their breathing after an adjustment. They are able to take deeper breaths and tend to breathe through their nose.