LAWC Product Selection of the Month!!
The Basics
The Basics are those products that help provide a solid nutritional foundation for everyone.  Over the years, in our experience, almost everyone needs some help getting to nutritional sufficiency.
 Whole Food Multi-Vitamin
Getting your nutrients through food has been shown to be the most effective way of meeting those daily needs. Whole food multivitamins can help to support a healthy diet. They're derived naturally from whole food sources, and can help meet your body's nutritional needs.
 Omega 3 Fatty Acids
 The human body can make most of the types of fats it needs from other fats or raw materials. This isn't the case for omega-3 fatty acids. These are essential fats – the body can't make them from scratch but must get them from food.
        Whole Food Multi-Vitamin                                              Omega 3 Fatty Acids
Juice Plus –   See the front desk, price varies             Krill Oil –      $ 36                                                          Standard Process Catalyn –      $ 12    
***Purchase one Whole Food Multi-Vitamin and receive 20% off one Krill Oil
---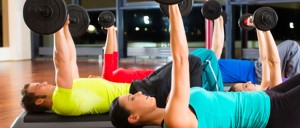 ARE YOU…….
    Looking to Gain Flexibility and Strength?
Working out for weight loss and muscle gain?
Unsure where to start? Unsure how to start safely?
Join us for a free event hosted by The Motivator Gym
Dress comfortably for the Circuit Training Workout
Only 15 spots available
Register at the front desk or www.lifealignedwellness.com
When: Saturday February 27
12:00 pm -2:00 pm
Where: The Motivator Gym
7831 E. Wrightstown Rd. #115
Tucson, AZ 85715
---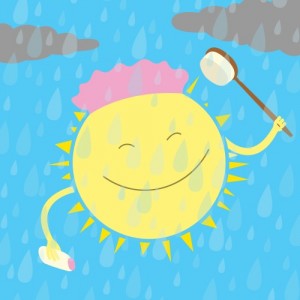 Spring Cleansing Workshop!!
We will be holding this timely event on Thursday, March 3rd at 6:30pm, right here at LAWC!
This event will focus on three different areas: kitchen, bathroom and body; going across the board discussing tips and techniques on how to cleanse these three areas for optimized health!  From body soaps, to cleaning products to body purification and nutritional material/tips, this event will ensure all members of the community are ready to start their season off in an amazing way!
Make plans now to join us!!
---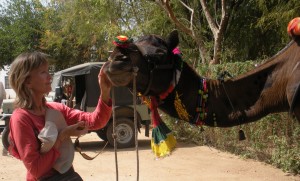 We have a new team member and her name is Susan! She is an acupuncturist and will be available on Tuesdays!
Susan has been in nursing for 30 plus years, primarily in critical care and was first exposed to acupuncture/Chinese medicine while on a cycling tour in China in the 1980's. Her training was completed at an accredited school in TCM (Traditional Chinese Medicine) and she holds a Masters degree in Acupuncture. She also has Diplomate status in acupuncture ( NCCAOM).
The WHO (World Health Organization)  recognizes the benefits of acupuncture towards treating many types of acute or chronic health conditions. It is also an excellent treatment modality towards maintaining one's health and wellness.
If you've never experienced acupuncture, what are you waiting for?! Stop by the front desk to get more info and to make your appointment.
 Susan would love to give you a treatment!
---
HealthTip  of the Week
Before we continue…
We've covered 7 cervical and 5 thoracic spinal levels and the resultant organic dis-function possibilities from subluxations at these levels BUT…Have you considered what causes these subluxations?  All subluxations result from the body experiencing more stress than it can handle.  Chiropractic increases your ability to handle the stress you are under!
Chronic Stress And Your Health
While it is common knowledge these days that stress, when chronic, is a precursor to many common health issues and problems.
First, it is important to realize that stress could and should be looked at from two different perspectives:
How to widen one's range of adaptability to the stress in one's life.
How to reduce the amount of stress one is experiencing.
First and foremost, the easiest and most effective way to widen one's range of adaptability to stress is to make sure the nerve system is as free of stress and interference as is possible…this is where chiropractic shines.
Next, we can try to reduce stress because when we are under stress, the body pumps out the hormones of adrenaline, nor-adrenaline and cortisol.
So, beyond obvious lifestyle changes to minimize stress such as yoga, t'ai chi, meditation, prayer, massage and breathing exercises; there are several nutritional supplements that may help properly align the hormonal system:
Vitamin D – Stress depletes this vitamin significantly. It helps maintains proper blood pressure and is an antioxidant.
Vitamin B Complex - Calms the Nerve System and provides energy.
Inositol - Helps decrease insulin resistance while soothing depression, mood swings and anxiety.
The Bottom Line…The Bottom Line…The Bottom Line…
Both approaches to dealing with stress work and it just makes sense that they would.  Common sense would tell us that reducing the stress a person experiences would be good.  And, anything that would increase your ability to adapt to stress would also be good.  What we have found in the office is that doing BOTH gets GREAT results.  Imagine reducing the stress you are experiencing + increasing your ability to constructively adapt to stress = better health!