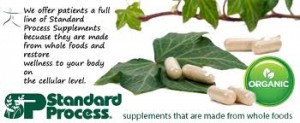 Attention KMart shoppers…oops, wrong ad….Just a heads up to let you know that this in the Last week to get 20% OFF of all Standard Process Detox/Purification products! Don't miss this opportunity to save some green!!!
---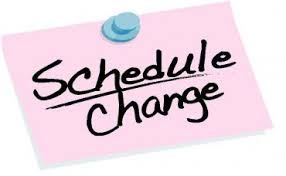 On Thursday, November 5th, Dr. Cox will be leaving early to teach a seminar in Denver! Please look for the details in the office and in next week's email correspondence!
---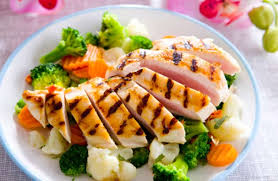 Our quarterly Referral Dinner is coming up on Thursday, October 29th!  If you have referred a friend or family to Life Aligned Wellness Center within the last few months, expect to receive your invitation soon!  This is one of our favorite events as it allows us to honor you!  Your trust in us is so appreciated and we want you to know that…pun intended…You are the Backbone of our clinic:))
---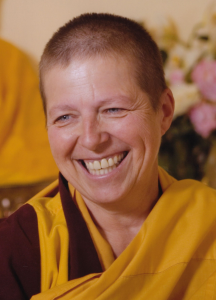 Join us for our Monthly Meditation lecture:
MONTHLY MEDITATION FOR A BETTER LIFE
Dealing With Adversity
No one can avoid adversity in human life.
We need inner methods for responding constructively to life's challenges and cultivating peaceful habits of mind. Buddhist training the mind instructions, known as Lojong, contain such inner methods of transformation.
Finally, every experience of life can become part of our path to freedom and enlightenment for the benefit of all.
Our Guest Speaker: Gen Kelsang Lingpur
Gen Kelsang Lingpur has served as Principal Teacher at Kadampa Meditation Center Arizona here in Tucson since 2002 and has been studying and practicing Buddhism for over 20 years. She is a direct disciple of the internationally recognized Buddhist master Geshe Kelsang Gyatso, author of 22 books and founder of the New Kadampa Tradition with 250 centers and over 1000 branches worldwide.
Who: All who are interested in experiencing more happiness!
Where: Life Aligned Wellness Center 7290 E. Broadway #178
When: Monday, October 26th from 6:30—8:00pm
What: Join us for a short meditation followed by a teaching on the topic. Finishing with another short meditation.
Cost: Donations accepted
---
Health Tip of the Week
Red Bull Brain Injury
Teens who reported a traumatic brain injury (TBI) in the past year were seven times more likely to have consumed at least five energy drinks in the past week than those without a history of TBI, according to a new study. "We've found a link between increased brain injuries and the consumption of energy drinks," said Dr. Michael Cusimano, a neurosurgeon at St. Michael's Hospital. "It's particularly concerning to see that teens who report a recent TBI are also twice as likely to report consuming energy drinks mixed with alcohol," said Dr. Robert Mann. This is a behavioral link between thrill seeking, caffeine and alcohol.
More Energy Drink?
Yale News reported there is a significant increase in hyperactivity in schoolchildren who consume energy drinks. Middle school kids who consume heavily sweetened and caffeine enhanced energy drinks are 66 percent more likely to experience severe hyperactivity and inattention symptoms. This study was published in Academic Pediatrics. The validity of the study should not be questioned. The real question is why parents are allowing children access to drinks that are so unhealthy and obviously capable of creating an altered physiology in a child!
Paxil Unsafe!
How long does it take to admit you are wrong? The British Medical Journal broke from protecting it's own after 14 years. Reanalysis of the original study supports real world data; thousands of people taking or withdrawing from Paxil, or other psychotic drugs, have committed violent acts, including suicide and mass shootings. The drug maker, GlaxoSmithKline, originally studied 270 adolescent youth where only 90 actually received the drug. Following the study, there was a 36% increase in Paxil's sales in one year. Critics of the original study's methods quickly started picking apart the study after it had been published in Journal of the American Academy of Child and Adolescent Psychiatry. However, Glaxo silenced the initial rebuttals of the study. The reanalysis of the study delivers the same critique as before – no clear effectiveness, and misleading of serious side effects – only from the inside, using voluminous data from the study itself. "This paper is alarming, but its existence is a good thing," said Brian Nosek, a professor of psychology at the University of Virginia. "It signals that the community is waking up, checking its work and doing what science is supposed to do – self-correct." With more and more rebuttals of research "proof" on psychotropic drugs, what does their future hold?