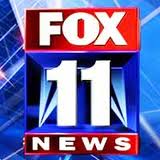 Dr. Cox will be on the News
Dr. Cox will be presenting a short cooking segment to talk about cleansing, fresh and natural ingredients. It is going to be awesome. Don't miss it and tell your friend about.
Tuesday, October 4th around 8:45 am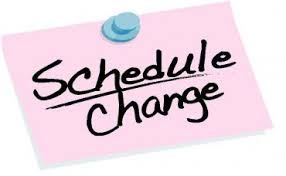 On Tuesday, October 4th we will be closed  for our First Adjusting Hour from 7:00 am – 8:00 am. Normal hours for the rest of the day.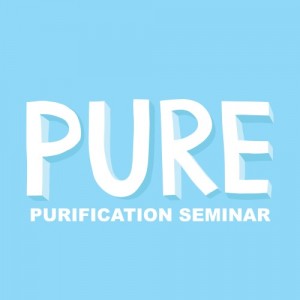 Fall Detox and Purification Info Night
This is an informational seminar that focuses on showing community members how they can safely cleanse their body and reset their system to regain natural health and wellness. Way back when, our ancestors ate what the land graced them with. Today, it is easier than ever before to get fresh and natural ingredients yet many of us eat processed foods filled with chemicals and preservatives. What are these chemicals doing to our bodies? I will give you a hint… nothing beneficial!
All members of the community are invited to attend and learn!
Purification Kits will be offered at 15% off through October 15.
For more information about this free event, and to register, please visit:  http://lifealignedwellness.net/Pure1016
Thursday, October 6th at 6:45pm

Hot Flashes!
Hormones?
3L is right about belt or waist level and is simply called the third lumbar.  It provides the primary nerve supply from the control centers in the brain to the nerve pathways to the endocrine glands including the thyroid, pancreas and adrenal glands.  Disease may result when hormone levels are either too high or too low.  Precise control over hormone levels is crucial.
Hot flashes do not have to be an inevitable part of menopause.  Asian women in their native cultures rarely experience discomfort from hot flashes at all.  Could it be other lifestyle factors like diet?
Why do only 7% of menopausal Japanese women suffer from hot flashes, while 55% of menopausal US women have this issue?
Here's a clue:  edible beans, like soybeans, contain the compounds genistein and daidzein, which are estrogenic and help control hot flashes.  The Japanese diet provides more vegetable protein and less animal protein than a Western diet and it's also low in fat.
Many foods are thought to worsen discomfort from hot flashes.  Alcohol, caffeine, excess sugar, dairy products, meat products and spicy foods rank among the top aggravators of severe hot flashes as well as mood swings.
Certain lifestyle changes can also help ease hot flashes.  For example, regular exercise can help alleviate some women's discomfort.
Also, it pays to quit smoking. According to "Natural Cures and Gentle Medicines" by the editors of FC&A Medical Publishing, "A recent study at the Baltimore Veterans Affairs Medical Center found that women who smoke have significantly more hot flashes than nonsmokers."
In summary, monitor your diet to eat more healthily.  Reduce or eliminate caffeine and alcohol consumption. Stop smoking and start exercising.  Regular chiropractic checkups insure more normal function.
The Bottom Line…The Bottom Line…The Bottom Line…
The good news is that if you are a woman going through menopause, hot flashes are within your control.  It will likely involve some diet and lifestyle changes on your part, but you don't have to suffer through hot flashes and accept them as a "normal" part of aging. You can fight back with food, and, best of all, the foods you eat to help curb hot flashes will benefit your overall health as well.  Imagine…healthy nutrition + Healthy nerve system = healthy function + healthy body!