Dr. Chris Cox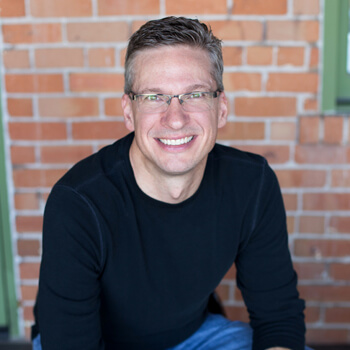 When Dr. Cox was a child, he had growing pains that wouldn't go away. His mom, an RN, took him to all the usual medical professionals. Nobody, from physical therapists to surgeons, had any answers. The knee problems he experienced led him to change his sport from cross country to swimming. He was still taking 800-2400 mg of ibuprofen every day to keep going. The pain followed him into high school and college.
Finding Hope
Dr. Cox had no choice but to stop being active. He gained 60-70 pounds and resigned himself to a sedentary life. He started chiropractic care without mentioning his knees, instead letting the chiropractor work on his low back, sinus and digestive issues.
After a few months, he saw improvement and realized his knees were getting better as well!
The doctor sat him down and explained how the body was designed to heal itself. The chiropractic care Dr. Cox received allowed his nervous system to operate at its peak potential, letting his body repair itself.
The Decision to Change Careers
Dr. Cox had been working as a regional manager for a large optical chain. Though he enjoyed his job, he felt a calling to the health profession. He decided to attend Northwestern Health Sciences University in his home state of Minnesota.
Over the years, Dr. Cox has enjoyed incredible accomplishments since chiropractic came into his life. He competes in IRONMAN® triathlons, races bikes and has played semi-pro sand volleyball. ''I've regained so much of my life as a result of chiropractic and all the things that go along with a healthy lifestyle." Dr. Cox also knows the importance of proper nutrition and managing life's daily stresses, and he enjoys sharing his knowledge with our patients.
A Family-Oriented Life
Dr. Cox is married to Jennifer. They have four teenagers: Sydney, Carter, Summer and Patrick. In his spare time, Dr. Cox likes to be with family and friends, cook great food and be active outdoors. He is a supporter of an array of area organizations including Ben's Bells, Hermitage No Kill Shelter, Home Stretch Foundation, Tucson Tri Girls and Youth On Their Own.
He also works with the El Groupo Cycling Team and Ride On Cycling.

Dr. Chris Cox | (520) 731-9595