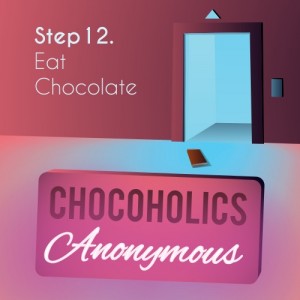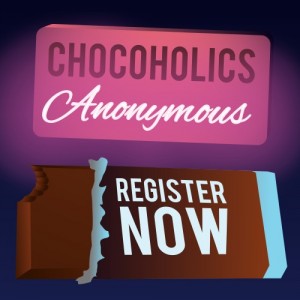 Chocoholics Anonymous Event!! 
Just in time for Valentine's Day-February 11th
Do you LOVE all things chocolate?  You are not alone, there are many chocolate lovers in this community and nationwide!  It's one of our guilty pleasures.  However, "guilt" doesn't have to be associated with chocolate.  This is why we are so excited to be hosting a unique and fun event titled: Chocoholics Anonymous!  The workshop is free, and open to entire families of this community!  During this workshop, we will discuss the benefits of chocolate and help unveil the mystery of why eating chocolate makes you feel happy! What could be more fun than learning about chocolate…oh yeah, Eating it!!! Follow this link to reserve your spot!
---

Monthly Mediation Class
"When Times Get Tough" 
   "When things are difficult for us, we often just feel down and like bad things are "just happening" to us.  We are often overcome by our feelings which make our situation even worse. But painful situations can become opportunities for personal and spiritual growth. Learn how to transform problems through meditation and new ways of thinking."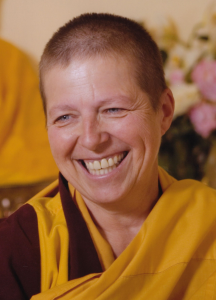 Our Guest Speaker: Gen Kelsang Lingpur Gen Kelsang Lingpur
has served as Principal Teacher at Kadampa Meditation Center Arizona here in Tucson since 2002 and has been studying and practicing Buddhism for over 20 years. She is a direct disciple of the internationally recognized Buddhist master Geshe Kelsang Gyatso, author of 22 books and founder of the New Kadampa Tradition with 250 centers and over 1000 branches worldwide.
Who: All who are interested in experiencing more happiness!
Where: Life Aligned Wellness Center 7290 E. Broadway #178
When: Monday, February 15th from 6:30—8:00pm
Please call or sign up to register ASAP as we only have room for 20 guests!
---
HealthTip of the Week
What if….
….all the Medical Doctors who have even the slightest concerns about the safety of the vaccines they routinely administer to young children, made the decision to just toss them and start educating the parents about how they can naturally boost and maintain a healthy immune system for their children?  Just Asking!
The Vaccination Controversy…Again
Imagine the headline in a recent publication from the Journal of Human and Experimental Toxicology(http://het.sagepub.com/content/31/10/1012.full) and what its implications are for mainstream medicine and the purveyors of more vaccines equal more health:
"Relative trends in hospitalizations and mortality among infants by the number of vaccine doses and age, based on the Vaccine Adverse Event Reporting System (VAERS), 1990-2010″
Here's what you need to know in a nutshell:
After analyzing more than 38,000 reports of infant hospitalizations and deaths following vaccinations. researchers found statistically significant correlations between the number of vaccine doses administered to infants and infant hospitalization and mortality rates:  babies who receive the most vaccines tend to have higher (worse) hospitalization and death rates.
Babies who received 6, 7, or 8 vaccines during a single pediatric well-baby visit were the most likely to be hospitalized following their injections.
In fact, the hospitalization rate increased linearly from 11.0% for infants receiving 2 vaccine doses to 23.5% for infants receiving 8 vaccine doses.
Isn't it time for the vaccine industry (yes, it is BIG BUSINESS) to become evidence based and not scare you into doing something because the "doctor said so"
How else to boost your child's immunity?
The Bottom Line…The Bottom Line…The Bottom Line…
Ever consider taking steps to boost your child's immunity rather than attempting to bypass the skin-blood barrier and injecting foreign proteins directly into your child's bloodstream?  Using little more than common sense, what would you do?  Eat well….sure!  Provide a clean and safe environment….of course.  Get plenty of rest…absolutely.  Make sure their nervous system is as healthy as possible because it regulates the immune system…without a doubt.  Are you?
---