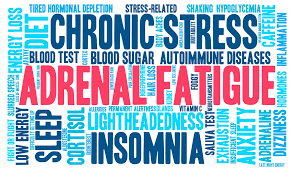 Understanding Adrenal Fatigue Workshop
January 20th at 6:45pm at LAWC
Most people in our community don't realize that your adrenal glands are a major key to your health. Due to this many people in our local area are suffering and it is time we realize that ignorance is not bliss when it comes to your health. 
Many times, people experience fatigue, weight gain, stress and/or have trouble concentrating and simply don't know why. This event will explain a key element to experiencing overall health and happiness. Please make plans to join us for this eye-opening discussion! You can follow these facebook links to learn more and to get signed up!
---
January Seasonal Products
Developing a Bulletproof Immune System
It's a common misconception that the only way to avoid getting the flu is to make sure you don't come into contact with the virus, or if you do to wash it off your hands quickly before you touch your eyes or your mouth and allow the virus to invade your system. As a result, a large number of hand sanitizers and antibacterial soaps are heavily promoted each flu season as your best defense against the flu virus.
Now, washing your hands properly is certainly a good idea to reduce your risk of infection (plain soap and water are all you need to accomplish this, there's no need to use antibacterial varieties).
In fact, Americans actually touch about 300 different surfaces every 30 minutes … but it's rather unrealistic to think that you can avoid ever coming into contact with an infectious virus like the flu. But this needn't send you into panic mode, as just because you're exposed to a virus does not mean you will get sick!
The determining factor?
The health of your immune system!
At Life Aligned Wellness Center we value providing the education, empowerment and products/services necessary to reach your health and wellbeing goals.
Over the years we have learned through experience and research that there are some great products on the market today that produce reliable results.  This month we are looking at building a healthy immune system proactively and, if you happen to "catch a cold", what you can do to speed the healing process!
Bulletproof Immune System – Proactive
-          Vitamin D Take Home Blood Test Kit                         $50
-          Vitamin D Spray                                                             $20
-          Probiotics                                                                        $38
**15% discount applied when purchasing Vitamin D and Probiotics together
Flu Bomb – Speeding Up the Healing Process
-          Vitamin D Spray                                                                                    20
-          Raw Honey – Propolis                                                                         15
-          Zinc & Mushrooms – SP Epimune Complex                                  68
-          Echinacea and Elderberry Drops                                                       16
**15% discount applied when purchasing all two or more products together
Stock up now for yourself and your family!!!!
---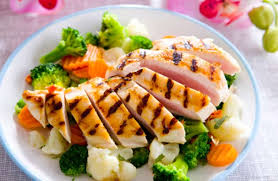 Our quarterly Referral Dinner will be held on January 28th, so if you have referred someone you care about to our clinic, be on the lookout because invites went out in the mail this week!  This is our way to say "Thank-You" for trusting us with the healthy and well being of your loved ones!!
---
Health Tip of the Week
Feeding your hunger for information about your health
Get Some Sun:
Sun can be a rare commodity during the winter but even 15 minutes of direct rays can help raise your levels of vitamin D according to a short article in the Journal of Investigative Medicine. Vitamin D, according to the article, "has been used (unknowingly) to treat infections such as tuberculosis before the advent of effective antibiotics." If sunlight is not an option for you, you can also increase your vitamin D intake by eating foods such as salmon and other fatty fish, eggs, cheese, and mushrooms. Often times, Vitamin K can help in the absorption of Vitamin D.
Diet Soda No-No:
After following about 400 people for about 10 years and tracking their diet soda consumption, a recent study published in the Journal of the American Geriatrics Society, found that "in a striking dose-response relationship, increasing diet soda intake was associated with escalating abdominal obesity, a potential pathway for cardio-metabolic risk in this aging population." It turns out that many artificial sweeteners, aside from being metabolized into compounds that could may become toxic to your nervous system, they also have similar hormonal effects on the body as sugar does.
Heart Attacks Down – Heart Failure Up
The American Heart Association checklist and calculator was developed to educate the public on lifestyle habits that can improve heart health and reduce the risk of heart attack and stroke. According to the new results, they may also reduce the risk of heart failure, a long-term condition in which the heart fails to pump enough blood to the rest of the body. The AHA Life's Simple 7 Checklist includes managing blood pressure and cholesterol, reducing blood sugar, getting physically active, eating healthy, losing weight and not smoking. The AHA is saying it's not enough just to treat risk factors and think about dealing with them after people develop them, but instead, the idea is to prevent them in the first place…a concept we've been advocating for our entire career. Unfortunately, the AHA attitude was, "educating people only goes so far to promote healthy behavior — policy changes are more effective." We think you're smart enough to value your health!
The power that made the body, heals the body