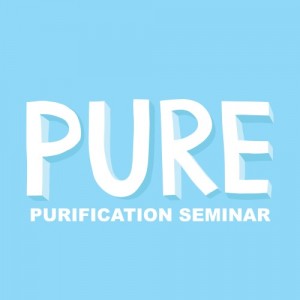 PURE: A Purification Seminar
It's coming up Monday, October 19th at 6:45 pm.
We are hosting Pure: A Purification Seminar. This is an informational seminar that focuses on showing community members how they can safely cleanse their body and reset their system to regain natural health and wellness.
"Many have told me that they've heard of cleanses and have always wanted to try one, but did not know where to start and have asked me what cleanses are safe. I want to answer these types of questions for the entire community!" Says Dr. Cox when asked about the upcoming event and why it is so valuable.
Our current patients are excited to hear tips and learn more about cleansing safely. All members of the community are invited to attend and learn!
---

It's that time again!  The August, September and October Referral Dinner is planned for Thursday, October 29th!  If you have referred a friend or family to Life Aligned Wellness Center within the last few months, expect to receive your invitation soon!  This is one of our favorite events as it allows us to honor you!  Stay tuned….the details are coming!
---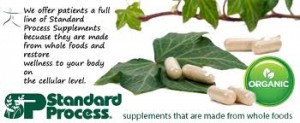 October is Purification and Detox month!!!

We will be kicking off October with our semi-annual LAWC Detox. Spring and Fall are the best times to cleanse your body and get it prepared for the upcoming winter months. This is the time your body is naturally programmed to release toxins and prepare itself anew. We look at the act of detoxification seriously, and hope you will too! Be on the lookout for more information coming your way and get ready to shed a few pounds and feel so good!!
And all month receive 20% OFF all Standard Process detox products! Look for info on the upcoming seminar on effective detoxing!
---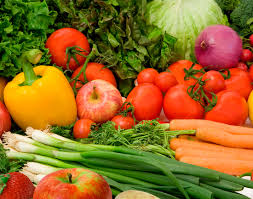 Fall Vegetables are on Their Way!!
Well, they are famous for their Farmboxes, and you can pick yours up right here at LAWC on Tuesdays from 11-3!!! We're talking about fresh, veganically grown fruit and produce from right here in sunny Arizona. Did you know that store bought produce usually takes up to 2 weeks to make it to the store? At Sunizona, the fruit and veggies are picked when you order-usually a turn around time of just 24 hours!! Boy, it doesn't get much fresher than that! Check out this link to get signed up, shop and then since you're going to be here for to get checked anyway:), pick it up! How easy is that?
---
Health Tip of the Week
Mindfulness
Texas Tech neuroscientist researcher, Yi-Yuan Tang, has been studying meditation and just published an article in Nature. He found that regular meditation seems to improve people's focus and emotional control. Additionally, meditation can improve people's working memory-the ability to retain and recall new information. This is gaining attention because working memory tends to decrease as we age. But research suggests that long-term meditation can slow down this decline.
Gut Microbes
Researchers at Stanford University have reported that gut microbes can have a dramatic impact on an organism's ability to survive. Rainforest creatures would struggle to survive in the desert and vice versa. New gut assays reveal that intestinal microbes impact the mucosal layers and play a role in how food and water are absorbed into the body. Mice were used in a split group study of timid vs. adventurous behaviors. They injected the microbiome of timid mice into adventurous mice's gut. The personality of the mice changed to timid. The gut-brain connect cannot be ignored!
Stress Impact Study
Does stress impact our physical health? Nocebo ("I shall harm") is the term used to describe a condition that intentionally causes damage to a person. The stress response in humans in normal. However, when the stress response is propagated for a long time, even years, there can be damage to the tissues that respond to the stress response. In 2000, a widely reported study of Wall Street stockbrokers examined the relationship between their stress and their physical and mental health. It was determined that 38% of the stockbrokers surveyed were suffering from major symptoms burnout, anxiety, and depression. Nearly a fourth of the participants actually met the criteria for major depression. The August 2015 Journal of Occupational and Environmental Medicine now reports that people with high job demands and job-related strain have a greater risk of a variety of illnesses. This includes jobs where the employee perceives large demands but feel little control over those demands. Stockbrokers have no control over the stock market but must continually adapt to the changes. The biggest finding is that the individuals attitude about their stress or job dramatically impacts their physiology and can effectively stave off the nocebo effect.
---