---
Monthly Mediation Class
"When Times Get Tough" 
   "When things are difficult for us, we often just feel down and like bad things are "just happening" to us.  We are often overcome by our feelings which make our situation even worse. But painful situations can become opportunities for personal and spiritual growth. Learn how to transform problems through meditation and new ways of thinking."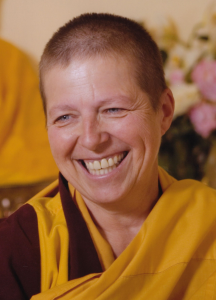 Our Guest Speaker: Gen Kelsang Lingpur Gen Kelsang Lingpur
has served as Principal Teacher at Kadampa Meditation Center Arizona here in Tucson since 2002 and has been studying and practicing Buddhism for over 20 years. She is a direct disciple of the internationally recognized Buddhist master Geshe Kelsang Gyatso, author of 22 books and founder of the New Kadampa Tradition with 250 centers and over 1000 branches worldwide.
Who: All who are interested in experiencing more happiness!
Where: Life Aligned Wellness Center 7290 E. Broadway #178
When: Monday, February 15th from 6:30—8:00pm
Please call or sign up to register ASAP as we only have room for 20 guests!
---
The Basics
The Basics are those products that help provide a solid nutritional foundation for everyone.  Over the years, in our experience, almost everyone needs some help getting to nutritional sufficiency.
 Whole Food Multi-Vitamin
Getting your nutrients through food has been shown to be the most effective way of meeting those daily needs. Whole food multivitamins can help to support a healthy diet. They're derived naturally from whole food sources, and can help meet your body's nutritional needs.
 Omega 3 Fatty Acids
 The human body can make most of the types of fats it needs from other fats or raw materials. This isn't the case for omega-3 fatty acids. These are essential fats – the body can't make them from scratch but must get them from food.
        Whole Food Multi-Vitamin                                              Omega 3 Fatty Acids
Juice Plus –   See the front desk, price varies             Krill Oil –      $ 36                                                          Standard Process Catalyn –      $ 12    
***Purchase one Whole Food Multi-Vitamin and receive 20% off one Krill Oil
---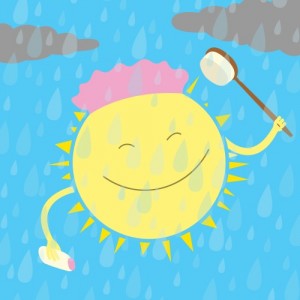 Spring Cleansing Workshop!!
We will be holding this timely event on Thursday, March 3rd at 6:30pm, right here at LAWC!
This event will focus on three different areas: kitchen, bathroom and body; going across the board discussing tips and techniques on how to cleanse these three areas for optimized health!  From body soaps, to cleaning products to body purification and nutritional material/tips, this event will ensure all members of the community are ready to start their season off in an amazing way!
Make plans now to join us!!
---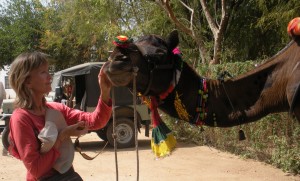 We have a new team member and her name is Susan! She is an acupuncturist and will be available on Tuesdays!
Susan has been in nursing for 30 plus years, primarily in critical care and was first exposed to acupuncture/Chinese medicine while on a cycling tour in China in the 1980's. Her training was completed at an accredited school in TCM (Traditional Chinese Medicine) and she holds a Masters degree in Acupuncture. She also has Diplomate status in acupuncture ( NCCAOM).
The WHO (World Health Organization)  recognizes the benefits of acupuncture towards treating many types of acute or chronic health conditions. It is also an excellent treatment modality towards maintaining one's health and wellness.
If you've never experienced acupuncture, what are you waiting for?! Stop by the front desk to get more info and to make your appointment.
 Susan would love to give you a treatment!
---
HealthTip of the Week
Indigestion Issues?
Common signs of a 5T subluxation include indigestion and ulcer (gastric) as well as stomach and digestive issues.  Chronic 5T subluxation may involve other subluxations, usually 6C, as a compensation.  Common stressors affecting this part of the spine and nervous system include type A personality, whiplash and any other stomach irritants.  
To Vaccinate or Not To Vaccinate: Part 2 of 2
Do realize that that parents of unvaccinated children are clearly more concerned about the health risks of vaccines, and are more likely to make other healthier choices for their children which include but are not limited to feeding their children a much better diet, using more natural approaches and opting for far fewer drugs.
In a study published in Academic Pediatrics May-June, 2011), an estimated 43% of US children currently have at least 1 of 20 chronic health conditions which was increased to 54.1% when overweight, obesity, or being at risk for developmental delays were included.
Another study in the June 2011 issue of Pediatrics says developmental disability is on the rise in the U.S. Between 1997 and 2008,
the number of school-age children diagnosed with autism, ADHD, or another developmental disability rose by about 17 percent.  It also said ~15% of kids have such a disability.
Yet the public health system always uses the sacred mantra "vaccine-preventable diseases" when referring to their top public health achievement of mass vaccinations.  I think we should be talking more in terms of preventable vaccine-induced diseases.
Vaccinated children were found to be about 2.5 times more likely to develop severe autism compared to unvaccinated children, a shocking find when considering medicine vehemently denies any link whatsoever between vaccines and autism.
We say to let the data speak for itself…
The Bottom Line…The Bottom Line…The Bottom Line…
Though the clear correlation between vaccination and adverse health effects and outcomes does not necessarily mean that the vaccines cause these diseases, the rates of illness between the vaccinated and unvaccinated groups shows such a strong correlation that it simply cannot be ignored or denied.  Even after accounting for bias and different health approaches of the parents, the data continues to show much higher disease rates among vaccinated children.