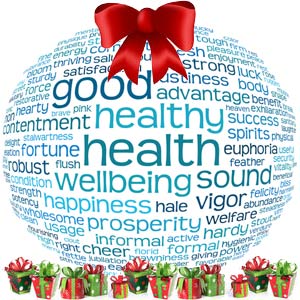 Giving a Gift That Can Be Meaningful Year Round
The holiday season is once again upon us!  We all know this is a time where we honor our love and appreciation for those that we care about most – our friends and families.
As part of the family at Life Aligned Wellness Center, one of the many benefits available to you is the opportunity to give the "Gift of Health" to a loved one.  Once a year we make it easy for our family to reach out to the ones they love and give them a complete spinal and nervous system evaluation for only $29.  This is the opportunity for them to have the "Life Aligned Wellness Center Experience" that we all have come to love.  By doing this it helps us fulfill our mission to help the people in our community experience a better quality of life.  One filled with love, vitality, fun, excitement, encouragement, and connectedness.  This evaluation will give them vital information about how their body is coping with the many stresses of life and ultimately how to improve their quality of life.  The visit will include everything that we do; Consultations, Exam, X-rays (if needed), and 2 adjustments.  In other words, "the whole ball of wax."
And you get All this for only $29!!!
By giving this gift to a family member or loved one, it will ensure that they will be getting the greatest opportunity to recover lost health and experience a better quality of life.  If there are other people in your life that you would like to help, we will have additional invitations available at the front desk. This Special will only run from November 23rd through December 31st…so get yours today!
 Please take this opportunity to make this holiday season better for your loved ones by giving the 'Gift of Health.'
 We thank each of you for sharing your lives with us and joining in our mission of helping make Tucson a healthier place to live and grow.
 Seasons Greetings,
Your Family at Life Aligned Wellness Center,
Dr. Cox, Idalia, Dianna, and Victoria
---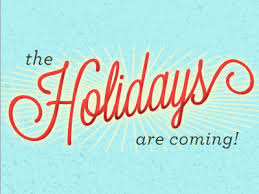 These will be our Holiday Hours:
Christmas:  Closing at 

11:00

 on the 24th and all day on the 25th.
New Years:  Regular hours
Please mark your calendars!
---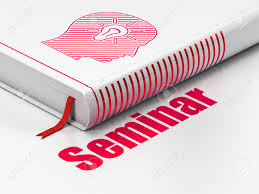 The office will be Closed on Thursday, January 14th as our Team is heading to a training seminar…see you on Monday!!
---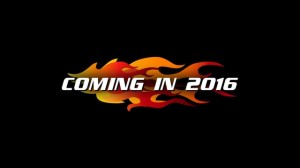 Next year is going to be sooo exciting!!  Look for some amazing advancements in 2016!  We'll have educational workshops, new services available and sooo much more! It looks like you picked a good time to get involved with Life Aligned Wellness Center!!!!
---

New Info Workshop/Center Orientation:  Wellness 101!  As many of you know, what we do here at Life Aligned Wellness Center is VERY unique!  Great results, friendly safe atmosphere, fun, caring, an uncommon commitment to your health goals – just to name a few!  :)  We have found, over the years, that sometimes its difficult to share with people exactly what we do.  You know you have benefited greatly from being a practice member at Life Aligned Wellness Center and want others to experience similar results!  This workshop is a way for your friends and family to meet Dr. Cox, hear about what are the required foundations for regaining lost health are and find out why we are so unique.  Look for sign ups at the front desk and more info to come!
---

Need more inner peace but too busy to get it?? Then this is the Perfect Workshop for You!!
Peace of Mind for Busy People – Free Workshop  
Jan. 8th
---
Health Tip of the Week
Graceful Moves Ballet dancers are known for their physical grace — the ability they have to move precisely and smoothly from one motion to the next. This poise does not only come because they practice constantly, though. A new study published in the Journal of Neurophysiology reported that professional ballet dancers' many years of training have enabled their nervous systems to coordinate their muscles to a better level than individuals without dance training. Movement is vital for health and well-being. Consider adding dancing to your life. Not only can you increase motion but add freedom.
Kids and Chiropractic
We hate seeing children sick. If there's something that will make them feel better or keep them from getting ill in the first place, we'll give it a shot. More and more parents are turning to alternative treatments such as chiropractic care. "I started to see more energy. I began weening him off and giving him (medicine) as needed instead of a daily dose. We began to see other benefits from it. It has been amazing," Meridith Burgess said. The National Center for Complementary and Integrative Health found nearly 2 million children used chiropractic in 2012. More than 5 million used natural products.
Multiple Sclerosis and Immunity
Multiple sclerosis, a debilitating neurological disease, is triggered by self-reactive T cells that successfully infiltrate the brain and spinal cord where they launch an aggressive autoimmune attack against myelin, the fatty substance that surrounds and insulates nerve fibers. Over time, the resulting bouts of inflammation permanently damage the myelin sheath and the nerve fibers it protects, disrupting nerve signals traveling to and from the brain." Our results show that macrophages and monocytes actively participate in the initiation and progression of multiple sclerosis, which has long been considered a primarily T cell driven disease," says the study's senior author Catherine Hedrick, Ph. D., a professor in the Division of Inflammation Biology. "They exacerbate the severity of the disease by sending out chemical signals that boost inflammation and attract autoimmune T cells to the central nervous system." By revealing the molecular mechanisms that control neuroinflammation, these findings add a new layer of complexity to our understanding of multiple sclerosis and support the growing appreciation of the significance of the crosstalk between the peripheral immune system and the brain. Many people with MS have benefitted from chiropractic care, specifically, upper cervical adjustments.