Cryo T-Shock Therapy Tucson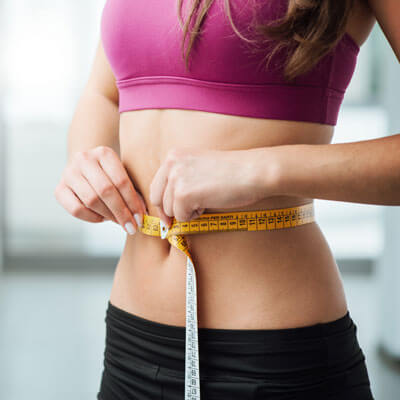 Do you have stubborn body fat or unsightly cellulite that you'd like to get rid of? Maybe you've tried exercising and every conceivable diet but nothing has worked. At Life Aligned Wellness Center, we're pleased to offer Cryo T-Shock therapy that gets fantastic results for our patients!
Reshape Your Body
The treatment is the most advanced and versatile anti-aging therapy on the market. Cryo T-Shock eliminates localized fat, decreases cellulite, and tones and tightens the skin. It works by using state-of-the-art thermography and cryotherapy (thermal shock) to reshape the body.
Cryo T-Shock treatments blast fat cells and boost skin collagen production during each session due to a thermal shock response produced by hot and cold temperatures.
What Are Some Benefits?
Slims and contours the body
Tightens and tones skin
Reduces the appearance of cellulite
Stimulates collagen and elastin
Relaxes muscles
Accelerates cellular repair
Speeds up the removal of toxins
Reduces pain and inflammation
Improves blood circulation
Helps burn fat faster
Backed by Research
Though cryotherapy is a relatively new modality, there's considerable impressive research that proves its effectiveness. For example, Plastic and Reconstructive Surgery published a review of 19 studies on cryotherapy. According to the review, the average reduction in body fat as measured by skin calipers was as high as 28.5 percent.
What You Can Expect
As the cooling starts during the first few minutes of your session, you will feel slight pressure and a series of warm and cold temperatures—depending on the particular body part that's receiving treatment. Gradually cooling will then take place.
FAQ
Yes! This non-invasive treatment reduces body fat without damaging other tissues.
No, Cryo T-Shock is painless.
HHow long is each treatment session?
It depends on what area or areas you want to address. It could take anywhere from 15 minutes to an hour.
What areas of my body can I have treated?
The stomach, underarms, arms, love handles, bra-line, glutes, double chin, inner or outer thighs, legs, and face all can be treated.
When can I expect to see results?
It may take 3-5 sessions over several weeks or months to see your best results. Once your results are achieved, you can maintain them with proper nutrition and exercise.
Book a Consultation
Contact us today to schedule a consultation to discuss Cryo T-Shock Therapy Tucson!

Cryo T-Shock Therapy | (520) 731-9595