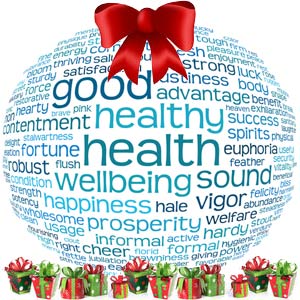 Giving a Gift That Can Be Meaningful Year Round
The holiday season is once again upon us!  We all know this is a time where we honor our love and appreciation for those that we care about most – our friends and families.
As part of the family at Life Aligned Wellness Center, one of the many benefits available to you is the opportunity to give the "Gift of Health" to a loved one.  Once a year we make it easy for our family to reach out to the ones they love and give them a complete spinal and nervous system evaluation at no charge.  This is the opportunity for them to have the "Life Aligned Wellness Center Experience" that we all have come to love.  By doing this it helps us fulfill our mission to help the people in our community experience a better quality of life.  One filled with love, vitality, fun, excitement, encouragement, and connectedness.  This evaluation will give them vital information about how their body is coping with the many stresses of life and ultimately how to improve their quality of life.  The visit will include everything that we do; Consultations, Exam, X-rays (if needed), and 2 adjustments.  In other words, "the whole ball of wax."
And you get All this for only $29!!!
By giving this gift to a family member or loved one, it will ensure that they will be getting the greatest opportunity to recover lost health and experience a better quality of life.  If there are other people in your life that you would like to help, we will have additional invitations available at the front desk. This Special will only run from November 23rd through December 31st…so get yours today!
 Please take this opportunity to make this holiday season better for your loved ones by giving the 'Gift of Health.'
 We thank each of you for sharing your lives with us and joining in our mission of helping make Tucson a healthier place to live and grow.
 Seasons Greetings,
Your Family at Life Aligned Wellness Center,
Dr. Cox, Idalia, Dianna, and Victoria
---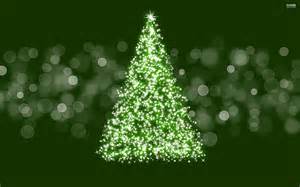 Please join us at the Life Aligned Wellness Center Office Thursday, December 10, 2015 6:30-8:00pm
Food, fun, friends Games and raffle prizes too!!
Please stop by the front desk to let us know you will be joining us!!!
It won't be the same without You!!
Follow this link to get more info!
---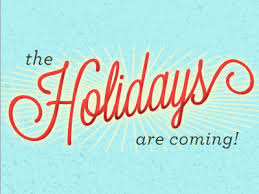 These will be our Holiday Hours:
Christmas:  Closing at 

11:00

 on the 24th and all day on the 25th.
New Years:  Regular hours
Please mark your calendars!
---

  "We need your opinions!"
It's time, once again, for our annual office survey. We value your opinions and would really appreciate it if you would take a couple minutes to let us know how we're doing! Please look for the surveys at the front desk and thank you in advance to helping us to make your experience with Life Aligned Wellness Center the best it can possibly be!!
---
Health Tip of the Week
Feeding your hunger for information about your health
Walking to Health
Surgeon General Vivek Murthy's recent Call to Action made it clear that walking is the best way for most people to stay healthy and fit. Here's how to do it more often and make it more enjoyable. 1. Find your natural rhythm. Make it work for your schedule. 2. Seize the moment. Walk whenever you can. Go out of your way to step it up. 3. Start small but think big. Be realistic when you start but keep your eye on a longer distance or time. 4. Keep track of your progress. Use a pedometer or phone app to note how far you have walked. 5. Identify as a walker. Walkers are athletes, too! Whatever you do, get moving today!
Diagnosis Problems
Most people will experience at least one medical diagnostic error — an inaccurate or delayed diagnosis — in their lifetime, sometimes with devastating consequences. "Despite the pervasiveness of diagnostic error and the risk for patient harm, they have been largely unappreciated within the quality safety movement in health care," National Academy of Medicine President Victor Dzau said at a news briefing on the report, "and this cannot and must not continue." The problem is that there's no real institutional accountability, and there's far too little reporting of diagnosis error, because health care practitioners will always find reasons to cover up errors.
Electric forms of Healing
Our nervous systems pretty much consist of sparks of electricity jumping from one nerve to another to regulate nearly all our vital functions. Our brains are storms of electricity, our hearts pump thanks to electrical impulses and we make sense of the images that come in through our eyes through an electrical process. It makes sense then that the Defense Advanced Research Projects Agency (DARPA), a unit within the US Department of Defense that focuses on cutting-edge research for military applications, is interested in exploring ways to treat the human body as the electrical system it really is. DARPA has created an initiative called Electrical Prescriptions, or ElectRx, to investigate how light, sound waves, magnets and outside electrical pulses could help soldiers heal. On Monday, the agency announced that it will be awarding grants to seven different teams involved with mapping and treating the body's electrical systems. "The peripheral nervous system [communicates] a vast array of sensory and motor signals that monitor our health status and effect changes in brain and organ functions to keep us healthy," ElectRx program manager Doug Weber explained in a statement. Weber is a biomedical engineer who previously worked as a researcher for the US Department of Veterans Affairs. Guess what? Chiropractic adjustments directly impact the nervous system and help improve its function. If you are adjusted, you are ahead of the DOD!
---