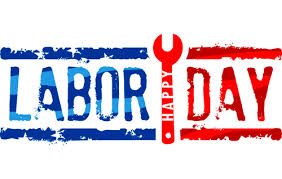 We will be closed on Monday, September 7th in observance of Labor Day.

Here are some quick, fun, facts about Labor Day-enjoy!
The decision to make Labor Day the first Monday of September was approved on June 28, 1894.
Labor Day started as a part of the labor union movement, to recognize the contributions of men and women in the US workforce, but modernly is seen as a chance to celebrate the last weekend of summer.
Americans worked 12-hour days seven days a week during the 19th century!
The Adamson Act was passed on September 3, 1916 to establish an eight-hour work day.
Historians say the expression "no white after Labor Day" comes from when the upper class would return from their summer vacations and stow away their lightweight, white summer clothes as they returned back to school and work.
There is still a Labor Day parade in New York City, which takes place throughout the 20 blocks north of the 1882 labor march.
---
Please join us for the 46th TMC Saguaro National Park Labor Day 8-Miler and 5k Walk/Run!
Dr. Cox will be performing Free lower extremity injury checks, so be sure to stop by our tent and bring along a friend with you! This race is held on Monday, September 7th and the weather should be cooler by then:) Follow this link to get registered and make plans to stop by!!
http://www.azroadrunners.org/races/detail/saguaro
---

 Bang Head Here!!  Reducing stress workshop!
Thursday, September 17th
Ever feel like banging your head in frustration? Is stress stressing you out? Before you give yourself an injury, follow this link to see how you can learn how to deal with stress in a positive way. Did you know that stress can manifest itself in a wide range of physical ailments? Hmmmm, maybe there's a valid reason why you are suffering from whatever it is that's bugging you, but you can learn how to deal with life more positively. Follow this link to get registered and take control of your life!! You'll be relieved you did!
---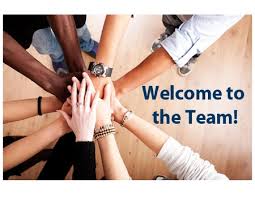 Welcome to Su! Su is our new female massage therapist!  She will be available for massage all day on Wednesdays.  Look for her and her magic hands around the office! Stop by the front desk to make your appointment!!
And if you haven't met Idalia yet, you are missing out!  Idalia will be taking over for Heather in the exam room for part of the day and then you'll see her at the front desk too!
Please join us in welcoming the new members to our LAWC family!!!
---
Health Tip of the Week
The American Heart Association and the American Stroke Association have updated their guidelines on medical interventions for those who have experienced an acute ischemic stroke. The procedure recommended is endovascular treatment, AKA a stent. An ischemic stroke is where blood cannot reach the brain due to a blocked atery. But what about helping prevent a stroke before it ever happens? Wouldn't that make more sense? Omega 3 fish oils have several major studies that indicate daily consumption could help lower the risk of stroke events. Plus, it helps in coronary heart disease, high blood pressure, triglyceride lowering and RA.
Vanderbilt University has just released a study about the likelihood of low-income people and their risk of stroke. The findings considered people with an annual income of $15,000 or less in 12 Southeastern states. The findings show that participants who's diets included vegetables, fruits, whole grain, seafood, legumes and nuts; moderate in low-on non-fat dairy and alcohol; and low in red and processed meats, sugary foods and drinks, and refined grains, were 25% less likely to have a stroke. "These findings present direct evidence that dietary modification may influence disease prevention," said Dr. Wei Zheng.
No Association Between Chiropractic & Stroke
Chiropractic and Manual Therapies published an article entitled "Chiropractic care and the risk of vertebrobasilar(VBA) stroke; results of a case-control study in U.S. commercial and Medicare Advantage populations" by Kosloff et al. Nearly 39,000,000 people's data from 49 states were evaluated. 1,829 VBA strokes were identified. "There was no significant association, when the data were sufficient to calculate estimates, between chiropractic visits and stroke regardless of the hazard period (timing of most recent visit to a chiropractor and the occurrence of stroke)." This new study, along with numerous previous studies, support what millions of chiropractic patients already know, chiropractic care is one of the most safe and effective forms of health care. Another way of evaluating the safety of chiropractic care is to consider the cost of malpractice insurance. Chiropractors have the lowest cost for health care providers when compared to MDs, DOs, & DDSs. In fact, many teenagers' annual auto insurance premiums are higher than chiropractors' malpractice insurance. While living is full of risks on it's own, the studies show chiropractic patients are less likely to suffer from a stoke than the general population. That is great news for you and your community!