---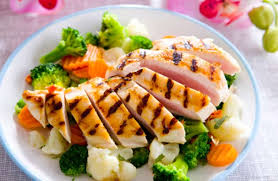 Our quarterly Referral Dinner is coming up next week on January 28th, so if you received an invitation we are looking forward to sharing a wonderful meal and meaningful conversations with you!! This is our way to say "Thank-You" for trusting us with the healthy and well being of your loved ones!!
---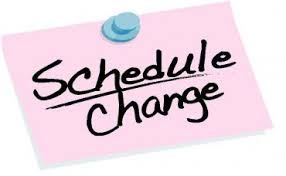 Please mark your calendars; the office will be closed

Thursday

afternoon

Feb. 4th because

Dr. Cox is teaching a seminar in Phoenix!!
---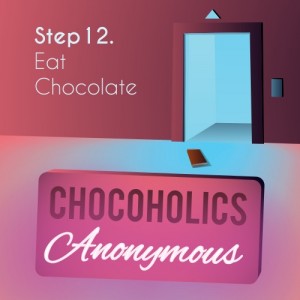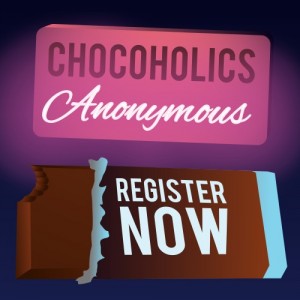 Chocoholics Anonymous Event!! 
Just in time for Valentine's Day-February 11th
Do you LOVE all things chocolate?  You are not alone, there are many chocolate lovers in this community and nationwide!  It's one of our guilty pleasures.  However, "guilt" doesn't have to be associated with chocolate.  This is why we are so excited to be hosting a unique and fun event titled: Chocoholics Anonymous!  The workshop is free, and open to entire families of this community!  During this workshop, we will discuss the benefits of chocolate and help unveil the mystery of why eating chocolate makes you feel happy! What could be more fun than learning about chocolate…oh yeah, Eating it!!! Follow this link to reserve your spot!
---
Monthly Mediation Class
"When Times Get Tough" 
   "When things are difficult for us, we often just feel down and like bad things are "just happening" to us.  We are often overcome by our feelings which make our situation even worse. But painful situations can become opportunities for personal and spiritual growth. Learn how to transform problems through meditation and new ways of thinking."
This informative class will be held at the LAWC on Monday, February 15th at 6:30pm
Get signed up at the front desk.
---
Health Tip of the Week
Feeding your hunger for information about your health
5 Heart Healthy Foods:
Researchers at Michigan State University recommend that people strive to keep their cholesterol levels within a range that is heart healthy. The following five foods are considered heart healthy:
1. Oatmeal
      2. Soy Protein
3. Spinach
4. Salmon
  5. Walnuts
According to Michigan State, selecting and eating heart healthy foods can help decrease the risk of developing high cholesterol and triglycerides plus lower your blood sugar which is good for your heart.
Text Neck:
A study from the Journal of Behavioral Addictions that has found that young women spend an average of 10 hours daily engaged with their cell phones. No, that isn't a typo. Whether you're spending this much time texting or conducting any other business on your phone or not, the impact on your neck after even a few minutes can cause you serious health issues both today and in the future. The force of having your head tilted forward for long periods of time has damaging results on the neck. And the more your head is tilted forward, the greater the effects.
Chiropractic Safer Than Medicine for the Elderly
Many studies have found that chiropractic care is a safe and effective approach when dealing with a number of spine-related issues. What researchers publishing in the Journal Spine wanted to discover was if the relationship between the risk of injury to people 66 years old and older when engaging in chiropractic care was higher than, lower than, or equal to the risk of injury to this same age group after undergoing medical care by their primary care physician. They studied data on Medicare B patients who went to the doctor for a neuro-musculo-skeletal issue, evaluating their risk of injury seven days post-treatment. They discovered that seniors that received chiropractic care had a 76% lower rate of injury within seven days of treatment when compared to the subjects that met with their primary physician as a result of a neuro-musculo-skeletal complaint.
The power that made the body, heals the body