Dr. Cox is going on Holiday!
He'll be leaving on
Thursday, July 30th, heading to England
and returning
Saturday Aug 8th
. (
Please be aware that the office will be closed on Thursday July 30th and Thursday, August 6th
). This is the longest time he has ever been away!  But don't worry! Dr. Cox has arranged for a very special doc to cover the office on Monday, August 3 through Wednesday, August 5th, during regular adjusting hours! We are honored to have Dr. Chad Hawk help serve your health and well being needs while Dr. Cox is away recharging his batteries! Dr. Hawk of Epik Missions has volunteered to be available for adjusting while Dr. Cox is on vacation! Dr. Hawk performs extensive mission work in Africa, a calling that has had its challenges but one he feels destined to fulfill. Dr. Hawk will be accepting donations for his upcoming missions. Please donate if you feel called to do so!:)) Follow this link to learn more.
And we have a special event planned for Wednesday, August 5th!
A Global Vision
An Epik Mission
Life Aligned Wellness Center
Presents Dr. Chad Hawk
Wednesday, August 5, 2015 6:30pm
Do you appreciate your health and the opportunities you have?
Dr. Hawk has traveled the world taking chiropractic to those who would never have access to care. From children's prisons in
Uganda to remote villages in Ghana, hear how chiropractic changes lives and the world. The stories will change the way you view chiropractic and the adjustments your receive forever.
www.epikmissions.com
---

For the month of August, we will be honoring our teachers with Teacher Referral Month! With school starting back, we want to celebrate All they do to educate and prepare our children for the future. Teachers are the back bone of our society and they deserve our appreciation.
Look for a special gift to give to the teachers in your life!
---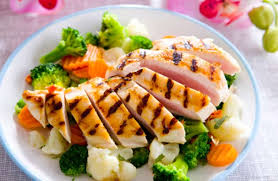 Our quarterly Referral Dinner is coming up on August 20th! So if you have sent a loved one to LAWC in the past three months, be on the lookout for your invitation! This is a way for us to personally Thank You for trusting us with their care!
---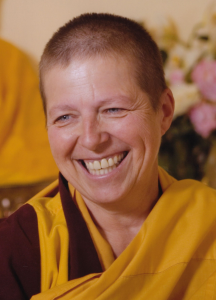 MONTHLY MEDITATION FOR A BETTER LIFE
Dealing With Adversity
No one can avoid adversity in human life.
We need inner methods for responding constructively to life's challenges and cultivating peaceful habits of mind. Buddhist training the mind instructions, known as Lojong, contain such inner methods of transformation.
Finally, every experience of life can become part of our path to freedom and enlightenment for the benefit of all.
Our Guest Speaker: Gen Kelsang Lingpur
Gen Kelsang Lingpur has served as Principal Teacher at Kadampa Meditation Center Arizona here in Tucson since 2002 and has been studying and practicing Buddhism for over 20 years. She is a direct disciple of the internationally recognized Buddhist master Geshe Kelsang Gyatso, author of 22 books and founder of the New Kadampa Tradition with 250 centers and over 1000 branches worldwide.
Who: All who are interested in experiencing more happiness!
Where: Life Aligned Wellness Center 7290 E. Broadway #178
When: Monday, August 17th from 6:30—8:00pm
Please call or sign up to register ASAP as we only have room for 20 guests!
---
Health Tip of the Week
Connecting Dots
If you open up any anatomy book, you will see how remarkable the human body is. There are literally trillions of cells that are controlled and coordinated by one system of the body-the nervous system. A mathematician from Cornell University in New York has recently calculated that the human brain can process up to 20 million billion calculations per second of conscious and unconscious "thought". To put that in perspective, the world's fastest computer can process 1 million billion calculations per second in a discrete non-randomized format. In other words, our brains far outpace any computer and "lateral" thought-type processes bring computers to a relative halt.
Fibromyalgia & Pain
The American Pain Society, in May 2015 heard compelling evidence from Dr. Daniel Chauw, M.D., at the Annual Pain Society Scientific Meeting, that the pain comes more from the brain and spinal cord than from areas of the body in which someone may experience peripheral pain. The condition is believed to be associated with disturbances in how the brain processes pain and other sensory information. People with fibromyalgia feel more pain than normally would be expected. Because of this neurologic connection, people with fibromyalgia often notice less pain and more freedom under chiropractic care.
UVA Medical School Calls For Rewrite
One of the nation's leading Medical Schools has produced new information about the immune and nervous system that Dr. Jonathon Kipnis, lead researcher at UVA, claims will require anatomy and physiology textbooks to be rewritten. The study found that brain tissue was connected to a peripheral immune system through meningeal lymphatic vessels. Dr. Antoine Louveau discovered the original findings while working with mice. "The close proximity of the lymphatic vessels to blood vessels made the connection easy to miss," said Louveau.
What this discovery means to you is that the brain's influence over immunity is inextricably linked and can possibly help explain why chiropractic adjustments have such a dramatic impact on immunity. Regular visits to the chiropractor have been proven to increase serum thiol levels. Serum thiol is a free radical scavenger and high levels are suspected to help slow the aging process and increase immune function. This new study only adds more power to the compelling argument that being well adjusted is not just a state of mind, but a healthy way of living.