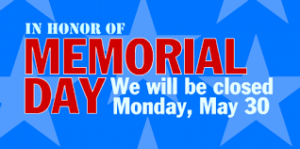 We remember all who served and thank them for their service.
---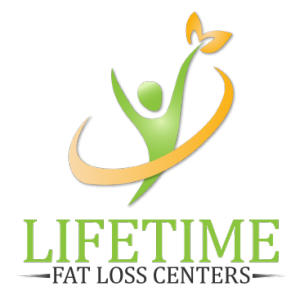 America's Epidemic!
 Launching the Lifetime Fat Loss Center!!
Discover why American's are overweight, depressed, out of energy, and creating more illness than ever before!
Over 50% of Deaths are from Obesity related diseases!
Breakthrough Technology…. This is CRITICAL!!! (HINT..Your genetics DO matter.)
Lifetime Fat Loss Centers is up and going and people are already losing massive amounts of body fat in a healthy way!!  Complimentary consultations(normally $100) available till the end of June, so Don't miss out!! You can get signed up at the office.
This is a breakthrough weight loss solution that involves Genetic Testing!!
Are you ready to get rid of those extra pounds once and for ALL?
  Call Becky our Fat Loss Advocate at 520-392-0612 for more info or to schedule an appointment!
---

Quarterly Referral Dinner
Next week, on June 2nd, we will be having our Quarterly Referral Dinner! If you have referred someone you care about to our clinic, you should have received your invitation by now. Dr. Cox is so looking forward to sharing a delicious meal and getting to know you better!!
Referrals are the Backbone of our business!!!
---
 Introducing our new Center Introduction Video!
Check out the office video that Dr. Cox created! The people that watch it have received better results, in a shorter period of time and saved more money!!
Please take a bit of your very valuable time and watch, listen and learn.
For those that do watch and answer the couple of quick "opinion" type questions below the video, you will be entered in a drawing to win 1 of 4 awesome gifts!! 1 free month of chiropractic care, $100 VISA gift card, one hour massage or an acupuncture treatment. Additionally, if you share it with your friends and family you receive another entry in to the drawing and that person, if they watch and fill out the questions, gets entered too!!
Please take a few minutes and watch, share, like (if you like it) and your comments would be great feedback!
Peace and Love, Dr. C"
---
******Schedule Change*****
We will be rescheduling Ladies "You Nite"!!  Be on the lookout for the upcoming date!
---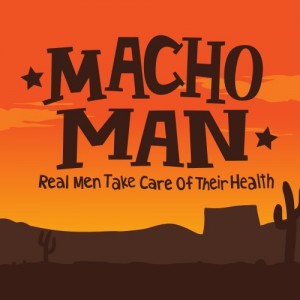 LAWC will be hosting Macho Man, a male-oriented health event aimed at providing modern holistic health strategies for men in our community.
This event will host fathers, husbands, and other great men for a health-centric event designed to educate and provide actionable tools to live a life of energy, fulfillment, and vitality. Dr. Cox believes that creating an environment for men to feel excited to learn about health is crucial, since many local wellness events are female-oriented.
We are inviting the greater community to get involved and attend the event on June 25th. There will be actionable strategies and knowledge shared for those in attendance, so if you're interested, you can visit     http://lifealignedwellness.net/Macho0616 for registrations!!
---
HealthTip of the Week
Please Remember All Those Who Have Sacrificed For Your Freedom
Freedom is not free and many have paid the price…some the ultimate price to secure and maintain your freedom.
Never Forget Them…Always Acknowledge Them!
Are Symptoms A Good Thing or a Bad Thing?
Most people would answer, "a bad thing" and, in many instances, symptoms are a sign that the body is breaking down.  But, don't you want to know if your body is breaking down?
Some symptoms are just warning signs.  No one wants to be woken up at 3 in the morning.  But, what if what woke you up is the fire alarm in your house going off?  Still unhappy about being wide awake at 3 AM?  If you are, you can always do what most people try to do when they have symptoms…go shut off the fire alarm and get back to sleep.  Sounds foolish.  But, isn't this what most people do when they have symptoms?
Can there actually be good symptoms?  Canthere be symptoms that tell us that the body is doing exactly what it should be doing at the
moment and that the symptom should not be suppressed?  You bet.
Can you think of any examples?
Is having a fever a good symptom?  Sure.  Fevers occur in the body as the body attempts to deal with an infection process.  Most virus and bacteria live within a very narrow temperature range and the purpose of fever is to kill the virus or bacteria.  Makes sense!
What about muscle stiffness following an injury?  Everyone wants to get out of pain and back to normal as quickly as possible but what if the pain and stiffness is designed to reduce motion in an area so that the injury could heal?  Could that stiffness be like nature's cast around a broken bone?
Think differently about how your body works.
The Bottom Line…The Bottom Line…The Bottom Line…
So, the next time you have a symptom, can you take a moment and decide how that symptom just might be a good thing?  Our experience is that most symptoms go away when they are no longer needed by the body.  That said, always make sure your body is functioning as well as it can be by making sure you get proper rest, appropriate exercise, having a healthy diet and using the right nutritional supplements, maintaining a positive attitude and pursuing good health!
---