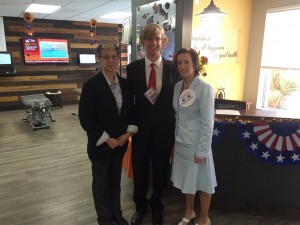 Spooky Spooky!!!
Happy Halloween from your LAWC health care team! 
---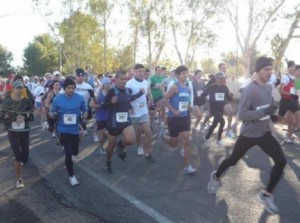 Get ready for the 11th edition of the Everyone Runs TMC, Fleet Feet Veterans Day Half Marathon, 5k and TMC for Children Fun Run!
This event features chip timing, live music, finisher tech shirts, finisher medals for half marathon runners and walkers, overall and five-year age-group awards for the half and 5k, free Mexican breakfast, free photos, free cofee & iced tea from brewd, eight water stations, cheery volunteers, and one very scenic course. Family and friends can cheer you on as you start and finish on the Sabino High School stadium track.
Look for LAWC team members Dianna and Idalia!! If you know someone that has a health challenge and is looking for natural solutions please tell them to stop by our tent to find out more info about what we do!
Follow this link to get more info and to register:
---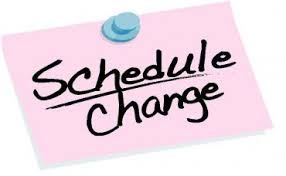 On Thursday, November 5th, Dr. Cox will be leaving early to teach a seminar in Denver!
He will be leaving the office after the 12:30 adjustment time.
---
Health Tip of the Week
Artificial Deception
Sucrose-sweetened soft drinks (SSSDs) are associated with the development of metabolic disorders and uric acid production according to the European Journal of Clinical Nutrition. These "diet" soft drinks are touted as more healthy because of their lack of carbohydrates (sugars) and are often used by overweight people in an effort to avoid calories. The 6-month study found that circulating levels of Uric Acid significantly increased.  Additionally, noticeable increases were found in liver fat, triglycerides, and insulin. Diabetics should be very cautious using "diet" sodas due to the increase in circulatory insulin.
Immunity and Fat
Immunity, September 15,2015, reports that certain aspects of the immune system can play an important role in obesity. Previous studies have found that certain immune cells help to control fat tissue's release of stored energy. T cells, a type of immune cell, can become embedded in fat and create an auto immune response that stimulates more fat deposition and in increase of interstitial fluid (water in between cells). Perforin-expressing dendritic cells release a molecule that is responsible for progressive weight gain and altered function of metabolism. The best protection is to eat well and exercise.
What is HRV?
Low heart rate variability (HRV) may contribute to the risk of post-traumatic stress disorder in military personnel returning from combat deployment; suggest a new study in the Journal American Medical Association Psychiatry. The researchers from the University of California, San Diego School of Medicine and Veterans Affairs San Diego Healthcare System – say that while previous studies have linked low heart rate variability to mental health conditions that can occur after life-threatening events such as natural disasters, terrorist attacks, serious accidents, this is the first one with military personnel. Even when we are at rest, our heart rhythm fluctuates, indicating the various changes going on in the body. Generally, high heart rate variability means things are going well. Many chiropractors are now using HRV in their office to monitor and note positive changes in their patients' health status and ability to adapt to stress and change. The global impact of the adjustment goes far beyond headaches, low back pain, or immune function.