Everyone Runs TMC Catalina State Park
September 27th
Dr. Cox will be performing FREE lower extremity injury checks at this beautiful run featuring spectacular mountain views! Follow the link below to get registered and be sure to invite a friend along. Don't forget to stop by and say "Hello"!!
---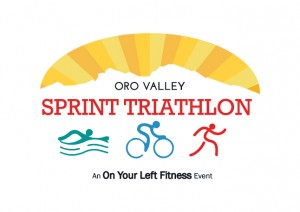 On October 3rd,  make plans to participate in the Oro Valley Sprint Triathlon.  Dr. Cox will also be performing FREE lower extremity injury checks at this event, (he really gets around, doesn't he?), so say "Hi" as you run, ride or swim by:) If you are interested in getting registered, follow this link! Hope to see you there!!!
---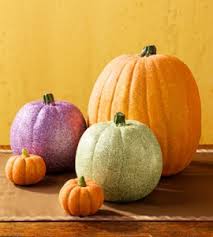 Healthy Little Pumpkin Family Healthy Halloween Event
Get out your calendar and put this family fun event down in ink!! It is coming up on Saturday, October 3rd at 12 pm.
Healthy Little Pumpkins is a FREE interactive workshop that's perfect for both parents and kids! During the workshop, my staff and I will be discussing how to stay healthy during the Halloween season and establish good lifestyle habits. Please follow the link to our registration page
---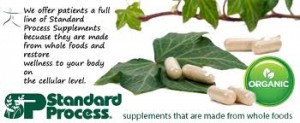 It's that time again….DETOX!!!
We will be kicking off October with our semi-annual LAWC Detox. Spring and Fall are the best times to cleanse your body and get it prepared for the upcoming winter months. This is the time your body is naturally programmed to release toxins and prepare itself anew. We look at the act of detoxification seriously, and hope you will too! Be on the lookout for more information coming your way and get ready to shed a few pounds and feel so good!!
---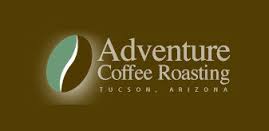 Did you know that we carry coffee? Not just any old coffee but organic, delicious coffee from right here in Tucson! From their website:  "At Adventure Coffee Roasting we believe strongly in supporting our partners in the coffee growing regions of the world by encouraging sustainable pesticide-free farming and by paying a greater price for there green coffee so they may earn a livable wage.  We roast only certified organically grown coffee in small batches, assuring product freshness and consistency.  And, when available as such, all of our beans are Fair Trade Certified as well." And for a limited time, you can get a bag for 10% OFF!!! Try some today!

---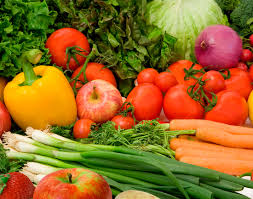 Have you heard about Sunizona Family Farms?
Well, they are famous for their Farmboxes, and you can pick yours up right here at LAWC on Tuesdays from 11-3!!! We're talking about fresh, veganically grown fruit and produce from right here in sunny Arizona. Did you know that store bought produce usually takes up to 2 weeks to make it to the store? At Sunizona, the fruit and veggies are picked when you order-usually a turn around time of just 24 hours!! Boy, it doesn't get much fresher than that! Check out this link to get signed up, shop and then since you're going to be here for to get checked anyway:), pick it up! How easy is that?
---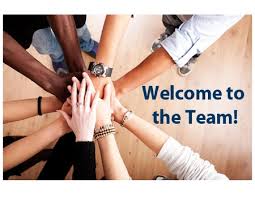 Welcome to Su! Su is our new female massage therapist! She will be available for massage all day on Wednesdays. Look for her and her magic hands around the office. Follow up your adjustment with a dynamic massage, it will make you feel like a Whole new person!!! Stop by the front desk to make your appointment!!
And if you haven't met Idalia yet, you are missing out! Idalia will be taking over for Heather in the exam room for part of the day and then you'll see her at the front desk too! Say "Hi" to Diana at the front desk also!!
Please join us in welcoming the new members to our LAWC family!!!
---
Health Tip of the Week
False Fish Oil?
The National Institute of Health just published a new study where scientists examined 4,000 older adults over a 5-year period. Some of the participants received omega-3 (fish oil) and others took a placebo pill. By the end of the study, both groups of participants showed about the same level of cognitive decline. "Contrary to popular belief, we didn't see any benefit of omega-3…for stopping cognitive decline," said Emily Chew, lead researcher for the NIH study. However, numerous studies have shown the benefits of omega-3 for heart and vascular function.
Child Not Sleeping?
School is starting back for most children and that normally means earlier bedtimes. But what if your child is having a hard time going to sleep? It is possible that your child could be deficient in a necessary mineral, magnesium. Magnesium has been proven to help calm and ease nervous tension in adults and children. If you are already getting your child checked by your chiropractor and you know they are not subluxated, magnesium might be something to try. Magnesium is easily depleted by sweat, sugars, and stress and a little might be in order after a busy summer.
Saffron
Crocus sativus is part of the iris family and is the plant that gives us one of the most exotic spices, saffron. Saffron is not cheap because it must be harvested by hand and takes about one hundred and fifty flowers to give us one gram of saffron threads, the spice used in cooking. Even though it is incredibly rare, its health benefits are worth considering. Saffron contains more than 150 compounds that have medicinal properties like carotenoids (beta-carotene, lycopene, zeaxanthin, and more). It acts like an antioxidant, fights inflammation, modulates the hypothalamus-pituitary-adrenal (HPA) axis, protects nerve cells, benefits arterial health, and more. It has also been shown to help with depression and moisturize the skin. Sound too good to be true? Most studies have used a 30 mg dose of saffron to "treat" depression, protects against chemical and biologic toxins, positively influences appetite control, improves memory, can help with PMS, and soothe the skin. While using saffron poses little risk of side-effects, it can certainly add a new and exotic flavor to your food and can easily be added into your routine. Having a variety of spices in your diet can help tap into the positive health benefits of wonderful flavors found around the world.