The Activate Metabolics (AM) Program at Life Aligned Wellness Center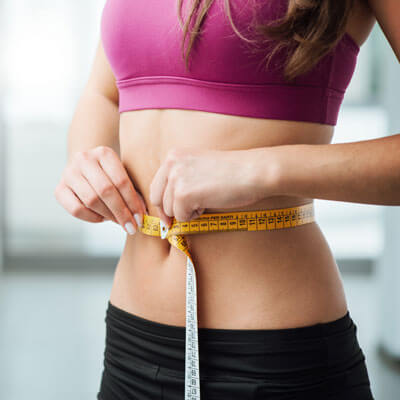 Healthy, Effective and Proven Weight Loss at Life Aligned Wellness Center, it's our goal to get you healthy and keep you that way. When you choose us for your natural wellness care, we go above and beyond to make sure we help you understand exactly what your body needs for success.
Many patients come to us wanting to lose weight, having tried fad diet after fad diet, to no avail. We're proud to use a proven, effective and science-backed approach to weight loss called Activate Metabolics (AM).
Here's what the AM system is all about!
How it Works
Step 1: Advanced Testing
The AM program begins with advanced technological testing to determine your body composition. We'll measure your muscle, water, fat and bone weight, which better helps us build a weight loss plan for you.
We'll also analyze your DNA, because just as everyone is unique on the outside-we're different on the inside! DNA testing helps us determine how your body processes different nutrients, and how your current eating habits may be out of balance.
Step 2: Focused Eating
Notice that we don't refer to this as a "diet", because we're going to craft a healthy, maintainable eating program for you. We want your body to get into a "fat burning metabolism" quickly in the early stages of the program. After a few weeks/months, we'll work to maintain the results through lifestyle changes.
With the AM system, thinking long-term is a must, and brings the best results.
Step 3: Supplements
When you begin the AM program, we want to help your body with supplements that will naturally reduce cravings, hunger, or "yucky" feelings you may have. Best of all, the AM formulas are all-natural ingredients-no hormones, drugs or GMO's.
Step 4: Lean On Us
Let's face it, achieving your goals can be hard-that's why we're here for you every step of the way. We'll be here to listen to you, encourage you, and use the years of successfully coaching clients we've gained to help you reach your goals. Most of all, we'll be here to check-in daily, offering personalized accountability and doctor oversight.
Think of us as your teammate on this journey.
Ready to Lose Weight and Feel Amazing?
We'd love to tell you more about the AM program and discuss whether it's right for you. To get started, contact us to learn more. We can't wait to help you achieve your goals!

Activate Metabolics Program Tucson AZ | (520) 731-9595