About Life Aligned Wellness Center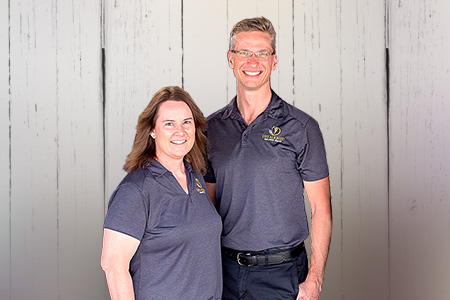 Dr. Chris Cox opened Life Aligned Wellness Center in 2002. Over the years, his patients asked about other ways to help their body have the best possible health. To provide a more holistic approach, he added DNA-based, metabolic weight loss and body contouring programs. Dr. Lee Ann Kalaba joined him in practice in 2016. Together with the rest of our team, they work to make a positive impact on the well-being of our community.
Honoring Your Goals
Do you think that your health is too bad to ever be improved? We want to try to make a positive impact on your life, no matter where you may be currently. We'll work with your individual goals and find opportunities for you to live your greatest life. In our safe space, our whole-person approach will consider every aspect of your health.
Cutting-Edge Health Care
We'll provide you with information about your health through our state-of-the-art technology such as the CLA Insight Subluxation Station. You'll have measurable results so you can see how we're attaining true health and well-being. These objective measures will tell us how your body is functioning in our plan to positively impact your life. We'll re-take these measurements at regular intervals so that you won't just feel your progress—you'll see it, too.
Our Practice Philosophy
We envision a community that is connected to what drives them—an inspired life! We will personally tailor a wellness program specifically targeted to your needs and using the least invasive, yet highly effective techniques and services. These offerings include lighter force adjustments and instrument-based methods.
You'll be able to remain healthy and avoid illness. We want to celebrate being able to have a part in improving your life!
Get Started on Your Health Journey
Contact our chiropractic office and wellness center today! We'll get you scheduled for a same-day appointment or a visit during our convenient Saturday hours.

About Life Aligned Wellness Center | (520) 731-9595