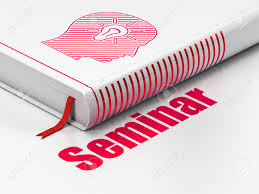 Please make note of a schedule change! The office will be closed for the last adjusting time on Thursday, February 4th so that Dr. Cox can teach a seminar in Phoenix! Go Doc!!
---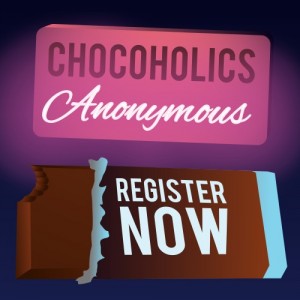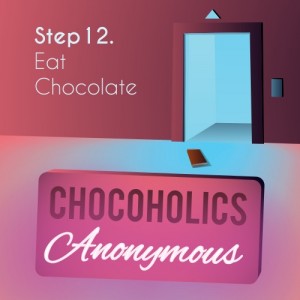 Chocoholics Anonymous Event!! 
Just in time for Valentine's Day-February 11th
Do you LOVE all things chocolate?  You are not alone, there are many chocolate lovers in this community and nationwide!  It's one of our guilty pleasures.  However, "guilt" doesn't have to be associated with chocolate.  This is why we are so excited to be hosting a unique and fun event titled: Chocoholics Anonymous!  The workshop is free, and open to entire families of this community!  During this workshop, we will discuss the benefits of chocolate and help unveil the mystery of why eating chocolate makes you feel happy! What could be more fun than learning about chocolate…oh yeah, Eating it!!! Follow this link to reserve your spot!
---
Monthly Mediation Class
"When Times Get Tough" 
   "When things are difficult for us, we often just feel down and like bad things are "just happening" to us.  We are often overcome by our feelings which make our situation even worse. But painful situations can become opportunities for personal and spiritual growth. Learn how to transform problems through meditation and new ways of thinking."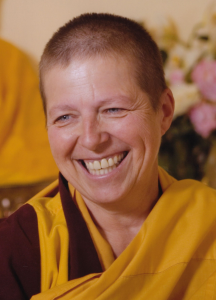 Our Guest Speaker: Gen Kelsang Lingpur Gen Kelsang Lingpur
has served as Principal Teacher at Kadampa Meditation Center Arizona here in Tucson since 2002 and has been studying and practicing Buddhism for over 20 years. She is a direct disciple of the internationally recognized Buddhist master Geshe Kelsang Gyatso, author of 22 books and founder of the New Kadampa Tradition with 250 centers and over 1000 branches worldwide.
Who: All who are interested in experiencing more happiness!
Where: Life Aligned Wellness Center 7290 E. Broadway #178
When: Monday, February 15th from 6:30—8:00pm
Please call or sign up to register ASAP as we only have room for 20 guests!
---
HealthTip of the Week
Now You Know Why
We are always working to increase your understanding of how chiropractic is not only useful to help the afflicted get rid of what is affecting them but also, perhaps even more so, an effective way to grow one's health over a lifetime.  Our purpose is so that kids can grow up to be as healthy as they can be without the side effects of drugs!
Enough Already – Mainstream Media Avoiding Obvious
The Citizens Commission on Human Rights International cites the following "facts" in a recent publication (http://www.cchrint.org/2012/07/20/the-aurora-colorado-tragedy-another-senseless-shooting-another-psychotropic-drug/):
Fact: Despite 22 international drug regulatory warnings on psychiatric drugs citing effects of mania, hostility, violence and even homicidal ideation, and dozens of high profile shootings/killings tied to psychiatric drug use, there has yet to be a federal investigation on the link between psychiatric drugs and acts of senseless violence.
Fact: At least fourteen recent school shootings were committed by those taking or withdrawing from psychiatric drugs resulting in 109 wounded and 58 killed (in other school shootings, information about their drug use was never made public—neither confirming or refuting if they were under the influence of prescribed drugs.)
Fact: Between 2004 and 2011, there have been over 11,000 reports to the U.S. FDA's MedWatch system of psychiatric drug side effects related to violence.  These include 300 cases of homicide, nearly 3,000 cases of mania and over 7,000 cases of aggression. Note:  By the FDA's own admission, only 1-10% of side effects are ever reported to the FDA, so the actual number of side effects occurring are most certainly higher.
The remainder of the article can be found at the webpage credited in the beginning of this HealthTIP.
Isn't it time that the public interest be served and the lives of innocents saved?
The Bottom Line…The Bottom Line…The Bottom Line…
The FDA has yet to issue a black box warning on antidepressants and other types of psychiatric drugs documented by international regulatory agencies and studies to cause violence.  This is not in the public's interest, who deserve to be warned, it's in the interest of the drug makers and drug distributors…those that largely fund the FDA.  What other options exist to help the people on these drugs?  When will the public stand up and ask what's in their best interest?  Will you?
---